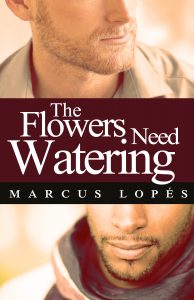 NOW AVAILABLE ON AMAZON
They say family is everything, friendships are forever, love conquers all. But if you ask Mateo Borden, he'll tell you this: They lied.
That's because when, at age twenty, Mateo unexpectedly comes out as gay to his devout Baptist parents, he's shunned. They want nothing to do with him. He finds a family in the people who stand by him, whose unconditional love forges a lasting bond — Melinda Borden-Grey, his feisty older sister; Zane Grey, Melinda's even-tempered husband; and his precocious nephew, Xavier.
But it's Liam Robertson, Zane's law school classmate, who Mateo learns to lean on more than anyone else. Best friends, brothers, the strength of their bond gives way to feelings that neither one of them is ready to acknowledge. That all changes when Liam receives an offer to join a prominent New York City law firm and asks Mateo to go with him. Shocked, Mateo's sharp rebuff devastates their friendship, creating a wall of silence.
Years pass and, as the novel opens, Mateo has come of age. He's twenty-nine, and a rock star on the literary scene. His books are selling by the millions but, by his own admission, he's a reluctant "celebrity" in his hometown, Halifax. He's still heady in love with Simon Denault, the charismatic political science professor who swept him off his feet five years ago. He is, for the most part, living a happy life, surrounded by the people who matter to him most. Meanwhile, Liam has quietly returned home to support his mother, Susan, who's in remission from breast cancer; and to divest of an ambiguous obsession that has nearly destroyed him.
A call in the middle of the night has Mateo's past coming back to haunt him, and leads to two life-altering reunions — one with his estranged and dying father, Peter; the other with Liam, who he hasn't seen or spoken to in eight years. Both men upend Mateo's concept of family, leaving him and his life hanging in the balance.
Unfolding over seven arduous days, The Flowers Need Watering explores issues of family, loyalty and truth: What is family? Do the secrets we keep protect the ones we love? And perhaps, more importantly: Do we have the capacity to forgive not only others but also ourselves?