NEW RELEASE!
Everything He Thought He Knew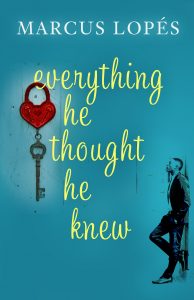 Some people wait a lifetime to find their true love. When Malachi Bishop meets the handsome and charismatic Taylor Blanchard in university, he knows he's found the one. Their powerful romance quickly blossoms, and they become inseparable.
Life is perfect. But just as they're planning to take their relationship to the next level — move into the home they bought together — Taylor is killed. Malachi's world falls apart. He doesn't know how to live without the man who taught him what love is all about. So, pouring his energy into his writing, he quits the 'love game' — determined to never let another man into his heart, to never be hurt again.
Until he meets Cole Malcolm, a good-looking management consultant still grieving the recent death of his younger brother. With Cole, Malachi finds himself doing the one thing he never thought he'd do again: give himself over to total intimacy. But it feels too good to be true because Malachi, who's spent the last six years running from love, doesn't believe that there's such a thing as second chances.
Can Malachi finally let go of the past and open himself up to love?
Click here to order your copy of Everything He Thought He Knew today!
AVAILABLE ON AMAZON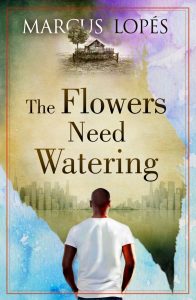 Mateo Borden was twenty when he came out to his parents, and the last thing he expected was to be disowned. But from that moment on, his parents wanted nothing to do with him. At a time in his life when he felt alone, angry and confused, Mateo found an unexpected ally in Liam Robertson, a family friend and third-year law student engaged to be married. They became best friends, brothers, and were inseparable until their lives took different paths. New York City called Liam with a job offer at a prominent law firm while Mateo, fresh out of university, devoted himself to his dream of becoming a writer.
Now, Mateo has come of age. He's twenty-nine and a "rock star" on the literary scene with his books selling by the millions. He's built a home with Simon Denault, the political science professor who swept him off his feet five years ago. He's living the life he's always imagined. Meanwhile, Liam has quietly returned home to support his mother, Susan, who's in remission from breast cancer — and to divest of an ambiguous obsession that has nearly destroyed him.
Unfolding over seven arduous days, The Flowers Need Watering is a moving and provocative story about friendship, love and loss as both men come to terms with the choices they've made. It is an unforgettable novel about discovering the meaning of family and the redemptive value of forgiveness.
Praise:
"Marcus Lopés […] has a natural gift for creating an original, well-thought-out story and developing positive, memorable characters that touch your heart and soul." – Darla Ortiz, Goodreads
"The prose was lyrical and near poetic at times, and the plots and subplots were weaved together masterfully and gave a fulfilling, emotional payoff at the end." – Marcella Gonzales, Indie Book Reviewers
Free Short Story
Is Parker looking for love in all the wrong places? Sign up to receive your copy of "The App," and join him for the ride of his life!