Beyond the Veil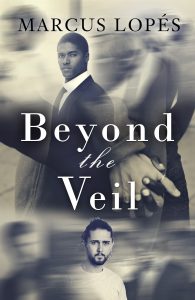 See me for me…
After splitting with his boyfriend, Sam Williams no longer believes in love. And he's definitely not interested in another relationship. A professor of political science, he's content teaching and attending symposiums around the globe. Maybe he's cut himself off from the world, but it's the safest thing for him. No more falling for smooth-talking pretty boys. No more heartbreak.
Jason Moore has a secret that almost nobody knows. And it's the reason why, most days, he drinks until passing out. To the few people who know him, his self-destruction is spectacular. Still, he's not sure if he can pull himself out of the downward spiral … or if he wants to.
But a chance meeting between Sam and Jason upends their carefully curated lives, challenging every notion they have of themselves. As the dust settles, they're tested in ways they never imagined. And what's on offer — a happy life or another season of pain — depends on whether they can outrun the demons from their past.
Beyond the Veil is a story of obsession, love, and acceptance, reminding us that not everything is what it seems — and that we have the power to change our destiny.
Broken Man Broke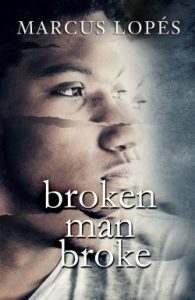 It wasn't supposed to be like this…
For Scott Davenport, moving into the university dormitory is a game-changer. He's finally free of his loving, yet overprotective and 'devout,' mother. With no one watching his every move, he can live out some, or all, of his secret fantasies. And he's ready! Most important of all, now there's nothing stopping him from chasing down his dreams … even the ones that are, perhaps, wrapped up in uncertain ambitions.
Except…
He's frustrated with the other students who don't understand him and can't quite ground himself in the new city he calls home. Navigating the tumultuous days and perilous path to adulthood, it's a chance meeting with the attractive and mild-mannered guy living across the hall — and the powerful friendship that follows — that will change Scott's life forever … and break him in ways he never imagines.
Raw and rich in emotion, Broken Man Broke is a thought-provoking coming-of-age story about identity and belonging. First love, friendships, and heartbreaking loss, Lopés reminds us that who we are — and who we can become — must not be left to the merciless whims of fate.
The Visit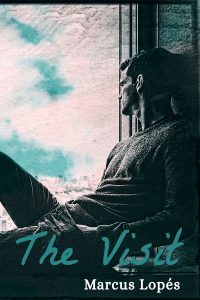 His mother-in-law could cost him everything…
The moment the silver-haired woman steps into the house, Trevor Wright and his partner, Oliver, test the limits of love.
The woman? Oliver's mother, Phyllis, fed up with her do-nothing husband and looking for a place to stay. And her presence has Trevor and Oliver fighting for their home and love … or is it already too late?
Required reading for anyone dealing with 'impossible' in-laws, this is a quick, funny read about home and family — and finding the courage to stand up for the one you love.
Available on Amazon and Kindle Unlimited.
Everything He Thought He Knew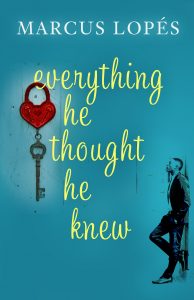 This is a story of self-acceptance, forgiveness, and how the past shapes the choices we make. A meditation on the human heart and second chances, it's also about how sometimes the hardest decision in loving someone is letting them go. Uncharacteristically romantic, emotionally charged and thought-provoking, this is a rare novel that will make you laugh, grit your teeth, and will stay with you long after you've put it down.
Available on Amazon and Kindle Unlimited.
The Flowers Need Watering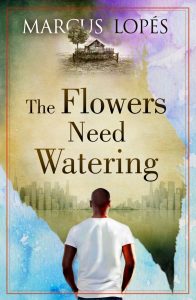 With an unforgettable cast of richly textured characters, Marcus Lopés's novel offers a thoughtful exploration of the human heart and the resilience of the human spirit in a world where 'happily ever after' isn't guaranteed to everyone. Lyrical, comical and heartbreaking, The Flowers Need Watering reinvents what the romance novel can be.
Available on Amazon and Kindle Unlimited.