Main Content
"An emotional, thought-provoking read."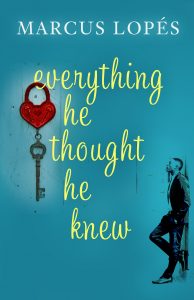 Everything He Thought He Knew is Marcus Lopés's new novel about love, loss and obsession that will leave you wondering if there's such a thing as second chances.
How do you live without the man who taught you what love is all about?
Malachi Bishop can't. And six years after Taylor's death, he still hasn't let another man into his life. That all changes when he meets the handsome Cole Malcolm.
In a life filled with disappointments, can Malachi let go of the past and open himself up to love?
Buy Now on Amazon!
Excerpt
This was it. The moment he'd been preparing for his entire life. The end of introspection and self-flagellation. Yet it felt … surreal. He still didn't believe it was happening, despite the evidence around him. The boxes stacked around the room. The walls stripped bare, dotted with holes where the IKEA print of New York taxi cabs, and framed photos of Toni Morrison and his other celebrity friends used to hang.
He remembered every moment that had played out here. He remembered the laughter. He remembered collapsing onto the chocolate-brown leather sofa as he read, and reread, the letter confirming his first novel had been accepted for publication. He remembered the sweaty, breathless sex on the sofa, the floor, in the shower. Rarely the bed. A past he'd carry close and into the future.
Yes, this was it. The moment when he felt, finally, like he'd become a man.
Read the full excerpt here.
About the Author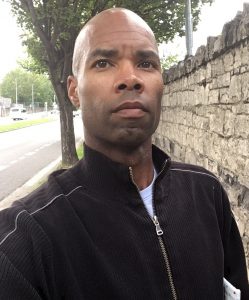 Marcus Lopés is a writer living an extraordinary life. Step into his world and come along for the ride that will change your life.