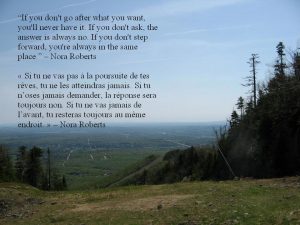 It's hard to believe that it's been almost a month since the release of my novel, The Flowers Need Watering. Now I'm learning about how to market a book, and the different things authors should do to build their platform. (On a side note, Write. Publish. Repeat. by Sean Platt and Johnny B. Truant is a great read.) I'm easing into it, learning as I go. It's easy to get worked up and hope that one person will like your book, and then leave a review. The temptation is to constantly check the sales reports or your book's ranking on Amazon. Doing that — if only one or two copies are selling each day — can plant seeds of doubt. And if you let those seeds grow, give doubt a chance to blossom, you're in for a world of hurt.
When I feel that doubt pushing through the surface, I do two things.
Remind Myself Why I Do What I Do
First, I remind myself why I write. Writing every day keeps me anchored in a world that seems to be constantly turning in on itself. Writing fiction helps me to make sense of that world, and the role I play within it. I tell stories that I don't see being told from a certain point of view. If I were in this for worldwide fame and recognition, I would have given up a long time ago. A brief survey of my working life shows just how much I don't fit that nine to five mold. I got up early to write before work, wrote over my lunch hour and again before heading home. Sometimes I had to, just had to, call in sick so I could write when a certain project had momentum. Writing is who I am. It's my calling. It's what I'm compelled to do.
Keep Doing What I Do
Second, I keep writing. There's nothing more that doubt hates but to see you still putting words to the page. It's the best way to silence your inner critic. Since the release of my novel, I've been hard at work on my next book. That keeps me and my writing in tune.
So let me share with you part of a blog post, written exactly one year ago today, that captures how I'm feeling today about doubt:
I've been hunkered down on a writing project that both excites and terrifies. It excites because the characters have come alive, the writing is assured, and showing up each day to work on it, I'm moving closer to finishing something. It terrifies because some days I get stuck, don't know how to move the story forward and start to panic. Like I did yesterday. So I put the project aside and worked on something else.
Yesterday I got stuck, and as a writer that's not new terrain for me. But feeling stuck — feeling like I don't know how to move the writing forward — allows doubt to make his grand entrance. Doubt, while it scares me, also reminds me that I am on track and on the right path. This time around, however, doubt isn't bringing me down. It's lifting me up, putting that spring in my step. Doubt is my muse.
Today, doubt strengthens my resolve to be the best writer I can be. Doubt has me focused and committed to my writing dreams. Doubt has me determined to succeed, to never give up on my dreams.
Yes, I have learned to keep on keeping on by weathering the storm of doubt that often tries to derail me. I'm staying focused on the work, showing up at the page, day after day, and letting the writing move through me. Resigned from competition, I can't worry about who's doing better than me or if my Facebook or Twitter followings are growing fast enough. To succeed, I must write, and that takes courage — the courage to do what I love to do and being completely wrapped up in it, giving it my best. Always. When I do that I know I can, just for today, keep on keeping on.
It's funny … My whole life I've felt like I've been the black sheep, always moving against the current. As a writer, I feel the same way. It's why I struggle to get my writing to "fit" ever so nicely into one particular genre. Then again, when I'm writing, I'm not worrying about being a Globe and Mail or New York Times bestseller. I'm just trying to tell the best story I can, in my most authentic voice. That's how I push through doubt, allowing me, just for today, to begin where I am.
And the rest will follow.