Having spent the last three and a half weeks in training, I couldn't wait to get back to my writing routine. The whole time I was in training (it was intense and demanding), I didn't write much other than my Morning Pages. I tried to write or edit, but getting up at 4:00 am for a class that started at 7:00 am took more out of me than I had anticipated. When I got home I barely had enough energy to study, and certainly didn't have the necessary focus to write.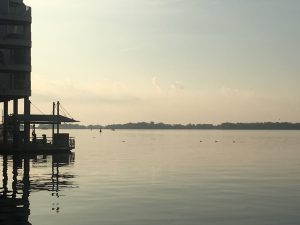 Now the training is behind me (although my internal clock hasn't fully adjusted), and writing isn't coming easily. There's a certain restlessness hanging over me that I can't shake. Or maybe it's that being "away" from my writing so long has me doubting my talent as a writer despite past successes. I'm not sure. What I do know is this: I feel stuck and need to find a way to get moving again.
When I feel stuck, like I have lost my footing, I immediately reach for Julia Cameron's Walking in This World: The Practical Art of Creativity. You see, for me feeling stuck is icky, like I've let myself become a victim. I'm desperate to change my mindset, for a paradigm shift. In reading the first chapter from Cameron's book this morning, what stuck with me was this: "When we do not act in the direction of our dreams, we are only 'dreaming.' […] Dreams coupled with the firm intention to manifest them take on a steely reality. Our dreams come true when we are true to them."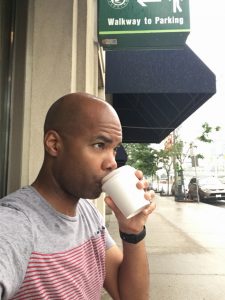 I'm afraid. I don't want to my creativity to plummet, or to get stuck in a rut that I won't be able to pull myself out of. When that happens, I get so caught up in how I'm not writing that procrastination ends up riding roughshod over me. And then I lose sight of the long view. I focus more on how I'm not doing and what I'm not doing than on what I could be doing.
So on this Sunday morning, I sat down to write this blog post (when I was tempted to kick back and watch — for the umpteenth time — Thor: The Dark World) because I need to begin again. I need to let myself be a beginner. I must simply write and commit to it. I cannot worry about where it will lead me or how it will be received. I must simply write and let what needs to be expressed through me manifest itself. I will begin, here, where I am and with who I am.
It is these words of encouragement, courtesy of Goethe, that I come back to often, and today they are the impetus I need to get moving again: "Whatever you think you can do, or believe you can do, begin it, because action has magic, grace and power in it."