"Believe and act as if it were impossible to fail."
– Charles. F. Kettering
How many times have you let yourself be held hostage by the thoughts racing through your head? If you're like me, too many. My inner critic shows up any time he can to tell me I'm a fool to dream, that my writing isn't good enough, or that I'll never 'make it.'
But I've learned to trust my voice, my art, my calling. That means I'm showing up every day to work on my dream. So, I don't give my inner critic any room to play. It's too risky. Daring to move from where I am to where I want to be, my inner critic isn't welcome.
Don't Let Failure (or Your Inner Critic) Scare You Off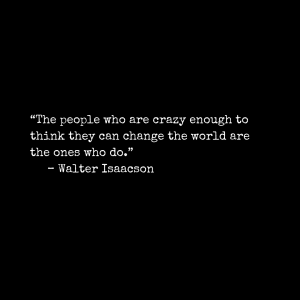 Setting out to achieve our dreams is scary. Whether it's writing a book, becoming a chiropractor or opening your own restaurant, we are venturing into the unknown. While others may have done it before us, this is our first attempt. We must be prepared to struggle, even fail along the way.
I know all about failure. My first book, Freestyle Love, was a whopping literary fail. It sold about 100 copies and consistently garnered 1-star reviews. As it limped to a slow death, I believed my dream of becoming a writer was over, dead … kaput! It hit me hard. I stopped submitting my writing for publication, stopped talking about writing, and kept asking myself, "What's the point?" My inner critic had the advantage, and I was [almost] willing to let him win.
The Game-Changer
Despite Freestyle Love being an abysmal failure, one thing never changed. I never stopped writing. Never stopped believing that, through my writing, I could inspire change. Held fast to my goal of challenging the norm, breaking down barriers, and escaping the 'Well, we've always done it this way' mindset. More importantly, I wanted to encourage others, through my own example, to become who they dare to be and do the thing that joyfully lights up their heart.
I hadn't just discovered my 'why' … I understood it. My purpose, why I'm here on earth. That compelled me to take a hard look at Freestyle Love, see and accept the mistakes I'd made, and learn from them. I came to believe again in my dream, my worth. And from these lessons learned I've gone on to self-publish two novels and am currently at work on a third that will be released later this year.
You've Gotta Believe
Living the life you imagine for yourself may not be easy. You'll face roadblocks, naysayers, failure, success, doubt, failure again, and there may come a time (or many times) when you feel like giving up. But you have to dig deep, find the courage to keep pushing on. I like how Jack Canfield puts it in The Success Principles:
"If you are going to be successful in creating the life of your dreams, you have to believe that you are capable of making it happen. […] You have to believe in yourself. Whether you call it self-esteem, self-confidence or self-assurance, it is a deep-seated belief that you have what it takes."[note]Jack Canfield, The Success Principles: How to Get From Where You Are to Where You Want to Be. William Morrow, 2005, p.48.[/note]
So, get up and start acting like it's impossible to fail. Believe you can and make your dreams come true.
What is one actionable step you can take right now that moves you closer to where you want to be? Click Reply or leave a comment in the section below. I'd love to hear from you!