Being an artist — writer, painter, sculptor, dancer — can be lonely. We spend lots of time alone creating, practicing our art. We battle resistance, procrastination and self-doubt as we work to bring our art into the world.
As artists, we persevere. We keep going because this is our calling, and we must heed the call.
Sometimes, though, when we're focused on achieving a goal, we overlook the progress we've made. When I'm writing a novel, I don't really think about the long hours I've put in, or how many days I've shown up to do the work. I'm so focused on the end goal — clicking 'Publish' on Amazon — that I forget about all the steps it took to get to that point.
Hear the Artist in Me Roar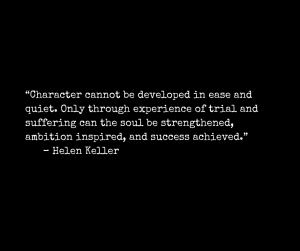 Working on my latest book last November, I'd finally reached the point where it needed another set of eyes. The big self-edit was done, but I wanted to read through the manuscript one last time before forwarding it to my editor. I gave myself a month to do that, but completed the task in three weeks. That was a huge win for me, and I celebrated by taking myself out to lunch at one of my favourite restaurants, La Palette.
Break Out the Champagne
Celebrating our achievements creates momentum as we work to achieve our longer-term goals. And it reminds the artist in us all just how far we've come.
What win have you celebrated lately? Do you feel you're on track to achieve your goals? Click Reply or leave a comment in the section below. I'd love to hear from you.