I'm not the type of person to easily 'let it all go.' But sometimes the choice isn't mine.
Normal
Case in point: Last Friday (17 January 2020). The day started off normally. I woke up at 3:00, wrote my Morning Pages and put in about an hour on a writing project. Around 5:30, I headed out for a run and, like I've been doing for the past couple of months, stopped for a post-run decaf latte. Then it was back home to clean up, have breakfast and write some more.
A normal day … until around eleven, when the condo seemed cold. The windchill had temperatures plunging to -21°C (-5.8°F), so I cranked up the heat. When I broke for lunch at noon, it didn't feel like the place had warmed up. And the tuna salad I'd made the day before tasted off. I thought I might have overdone it with my run, so I decided to take a siesta. As soon as I pulled the duvet over my shoulders, I realized what was happening. The way my body shook uncontrollably said it all. I was, or was becoming, sick. I hoped that a nice afternoon nap would cure it all (wishful thinking, I know).
Surrender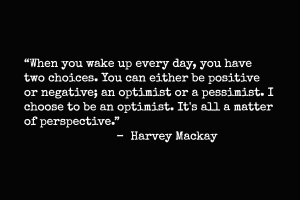 Around 15:30, I moved from the bedroom to the sofa. I couldn't get comfortable, and everything I'd eaten that day was still lodged in my throat. Later, when my partner was in the kitchen making himself dinner (I didn't have much of an appetite), I bolted upright and barked, "I need a garbage can now!"
What followed was twenty-four hours of the most horrendous experience I've had in my life with the stomach flu, followed by another twenty-four hours of almost the same level of horrendousness. There was a moment, sprawled on the bathroom floor (it was just after midnight), when I didn't know if I'd have the strength to get up on my own or if I'd have to call out for help.
Let it all Go
This bout of the stomach flu took everything from me. My strength, energy, appetite, and focus. For almost four days, I didn't leave the condo, didn't eat, run, write, read … nada. My favourite position was horizontal, because when I stood up the world swam before my eyes.
But I was frustrated. Because I wanted to get back to my routine — back to running, writing, and all the other things I love about life.
Then I realized… Sometimes, it's not always our choice, but we have to let it all go. And when we do, it can help us see the world — and ourselves — from a new perspective.
What's your favourite thing to do when you're recovering from a cold/flu? This time, I lounged on the sofa (really didn't have the energy to move) and binge-watched The Mentalist). Click Reply to let me know. I love hearing from you!