My circadian rhythm doesn't adjust well to Daylight Savings Time. That has meant that for the past few months I've been stumbling out of bed around 3:00 am (when I'm at home in Toronto, that is. My schedule when I'm in the UK is a whole other matter). I kick-start the day writing Morning Pages, then spend about another 60-75 minutes working on my current work-in-progress. By the time I'm dressed in my running gear, taken my asthma inhaler (required before each run), and have found one more way to delay stepping out into the cold, it's about 5:30 when I hit the trail. Within the first couple of minutes, when my body has acclimatized to the sub-zero temperatures. Now I'm ready to go the distance.
Go the Distance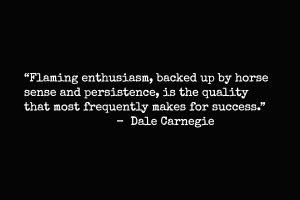 I'm still in shock over how quickly January slipped by. Although some days it doesn't feel like it, I know I've accomplished more than I give myself credit for. But today (it's Sunday, 2 February 2020 as I write) was a reminder as I dressed for a run that, in my head, I was trying to talk myself out of. Our dream may be to run a marathon under four hours, spend more quality time with our loved ones, or record that album we've been talking about for years… Whatever our dreams, we must be prepared — no matter how we feel or even if doubt is knocking at the door — to show up consistently and do the work.
We must be willing to go the distance. Are you? Click Reply to let me know. I love hearing from you!