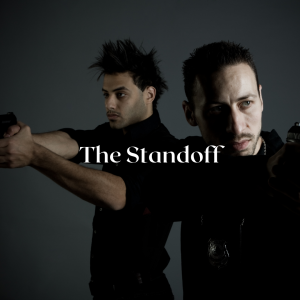 This is a continuation of 'Time to Regroup'
"Let's try this again," Brian spat and hit the 'Record' button. "What is your relationship to Angelique Romeo."
Clarke winced as he tried to move his leg. "I was part of an operation called Excelsior. It was a clandestine mission to take out people who were considered enemies of the state. Not just to our country, but principally the members of the G7. Each member nation had an Excelsior team with their own hit list." He paused. "My team killed Angelique's father, Giorgio."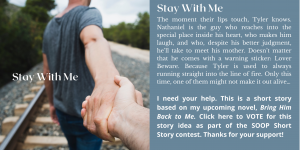 "That doesn't explain your relationship with Angelique." Brian aimed the gun at Clarke's kneecap. "I told you I'm done giving you warnings."
"Wait! Wait!" Clarke raised a hand in a plea for mercy. "Angelique learned who you really were during your undercover mission in Italy a year before we staged your death. She didn't blow your cover in order to use you to get to me. When she sent a hit squad to take me out a year ago, I offered to help her eliminate everyone else in exchange for my life. And I told her that you were Coburg's son and not mine. And that Coburg had actually pulled the trigger."
"But you're the one who tried to kill me." Brian fingered the trigger. "Why?"
"Angelique wanted me to prove my loyalty. And, at the time, we couldn't get near Coburg, Marceau or Den…" Clarke's voice trailed off.
"Who else?" Brian yelled. When there was no answer, he slid to the edge of his chair. "Who else is Angelique going after?"
"The PM," was Clarke's barely audible response.
"The PM? Why?" Brian's gripped tightened on the gun. "I thought Marceau gave the order."
"Our job was to acquire the target and set up for the kill. We did everything in our power to limit collateral damage." Clarke groaned as, again, he tried to move his leg. "We never took a shot without first getting approval. Marceau commanded the op, but the kill order came from someone farther up the command chain. At the time, that was Major-General Guy Denault, or as you know him today, Prime Minister Guy Denault. He oversaw Canada's Excelsior team."
"You're telling me that Angelique plans to take out the PM? How?"
"No way," Clarke said defiantly. "If I tell you that, I'm a dead man."
"You're already a dead man," Brian snapped, aimed the gun and fired.
***
Michael was out of the shower and dressed. The shower, more so than the few hours of sleep he'd gotten, made him feel refreshed. He'd been running on pure adrenaline ever since Brian had reappeared in his life. Now Brian had disappeared again, this time with perhaps less honourable intentions. Maybe if he hadn't been so tired he'd have anticipated Brian's move back at Agency headquarters. Michael knew too well that a man with hate in his heart, and who was out for revenge, didn't always act rationally. And that had him worried about what Brian, if he did in fact have Clarke in custody, would do if left alone too long with him. At the tap on the door, Michael said, "It's open."
The door opened slowly and Josh appeared. "Might have found something useful."
"What might that be?" Michael asked casually as he slipped on his shoulder holster.
Josh held out a piece of paper. "Follow the money, right? Maybe Brian was a bit sloppy when he staged his death, or maybe you didn't know how many credit cards he had."
"I cancelled all his cards two days after his funeral." Michael snatched the paper from Josh and examined it. "There were only two in his wallet, and one of them was a joint card we shared."
"I found a third," Josh said bluntly. "With a monthly recurring payment for a storage unit. Payments go back more than eighteen months."
Michael looked at Josh. "Do you have a location?"
"Cube Storage. It's located in the south end."
Michael grabbed his weapon off the bed and thrust it into the holster. Then he picked up the black knapsack from off the floor and beelined it towards the foyer.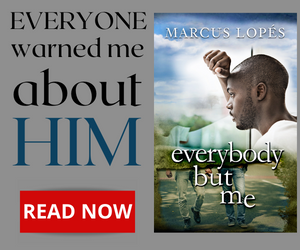 "Michael…" Josh hobbled into the foyer and placed his hand on Michael's arm. "You're not going there on your own. I'll call Alex. He can be here in an hour."
"There's no time." Michael glared at Josh. "You don't know Brian like I do. He's pissed because Adam Clarke turned his life upside-down. Brian isn't sure who he is anymore. And if he does in fact have Clarke, and I don't get to him soon, Clarke is dead."
"Damn, you're like the stubbornest guy I've ever met. Give me five minutes to grab my weapon."
"You've got two." Michael tapped his watch. "Clock's ticking."
Josh disappeared and returned two minutes later, the pain etched in his face and his limp more pronounced.
"You're going to slow me down," was Michael's blunt assessment.
"I'll be fine," Josh spat.
"Right." Michael left the house and glanced back to see Josh initially limping and then trying to walk normally.
"We're taking your car this time," Josh called out from behind.
"Oh, come on. You got yours back in one piece." Michael, already standing at the driver's side door of his black Land Rover, waited for Josh to arrive on the passenger side. Then he smirked. "I could have always taken my car. But, to be honest, I just didn't know when I'd get to drive a Mercedes again."
"Prick."
Michael chuckled, unlocked the doors and climbed in.
"Hope you enjoyed the ride," Josh said as he strapped himself in. "Because you won't be touching my car again any time soon."
They laughed as the vehicle sped down the long paved driveway towards the gate.
Michael didn't break the silence that had settled in, his hands gripping the steering wheel and his focus on the road. He worried about what Brian, alone with Adam Clarke, might do. Or had already done. Now he hoped that Josh's intel was good and that they'd find Brian before it was too late … for Clarke.
Josh broke the silence with, "Do you really think Brian would kill Clarke?"
"Yes," Michael said reluctantly. "Brian was raised to believe that Clarke was his father, and in an instant his whole life story was wiped out. Who he is, who he thought he was, what was real, what wasn't. And now he's angry." He glanced at Josh. "The Brian I met and fell in love with was always able to control his emotions, no matter what came at him. It's one of the things I loved about him. Now I —"
"You used the past tense," Josh interrupted. "You said, 'One of the things I loved about him.' Have you changed —"
"Let's just stay focused on finding Brian and getting to him before…" Michael's voice trailed off. Do I still love him?
"What happens if we don't get to Brian in time?" Josh asked.
"Then we lose our best lead since you couldn't break Demers."
"You said getting to Brian was more important."
"But you could have stayed behind and kept working on Demers."
"No way," Josh shot back. "Stopping Clarke and whatever he's up to is your priority. Mine is getting James back safely."
"Do you know who James Coburg is?" Michael asked.
"Yes, he's —"
"No," Michael cut in, veering the vehicle onto the offramp. "Do you know who he is to you?"
They were immured again in a silence until they arrived at the Cube Storage facility on Hawthorne Road. Michael went into the rental office alone and spoke to the clerk, who'd only confirm that people come and go all the time. Didn't keep track of them and wouldn't let him look at the surveillance camera footage without first calling his boss. Michael stared down the lanky brunette for a moment, then headed outside. He still had to work on his 'Don't fuck with me' look.
"Anything?" Josh asked.
"No." Michael surveyed the rows of buildings inside the fenced area. "There must be two hundred units here."
"Let's split up," Josh suggested. "We'll cover more ground that way."
"If you find him, don't engage," Michael ordered. "Let me be the one to talk to Brian."
"Fine." Josh drew his weapon. "But when we find him, you're going to tell me what you know about James."
Michael drew his Glock 19 and moved off in the opposite direction of Josh. Roaming through the first five rows of storage units, each door had a lock on it. No discernible noises could be heard from inside. He kept moving, rounded a corner and quickly hid his gun behind his back when he saw a couple clearing out a unit. Nodded politely as he passed them. Walking along the last row, before the new units that were under construction, he noticed they were all unlocked. He whipped out his phone and called Josh. "Think I have something. Last row, southeast side." He didn't move from his spot until Josh arrived about two minutes later.
"What do you got?" Josh asked, somewhat out of breath.
"Look." Michael pointed at the unlocked units. "If Brian's here, he's got to be in one of them. I'll open the doors, you cover me."
Michael holstered his gun and then, one by one, opened the doors while Josh stood a few feet behind him and ready to unload his weapon. At the seventh unit, voices seeped through the door. He glanced back at Josh, counted down from three with his fingers, then pushed the door up in a sweeping movement. Quickly drew his weapon and shouted, "Drop the gun, Brian!"
Brian had his gun aimed at Clarke's head. "Do you know what this bastard's done?"
"Some. Not all. But we need him alive." Michael slowly closed the distance between them. "Drop the gun." Still no compliance. "I don't want to shoot you, Brian, but I will…"