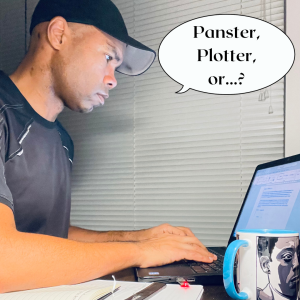 Panster. Plotter. Democrat. Republican. Night owl. Morning person. Vegan. Pescatarian. It's funny (or maybe not?) how we like to put labels on everything. Maybe it's because labels let us fit in and feel like we're part of a group. I'm not saying labels are a bad thing, but maybe our penchant to make sure everyone fits nicely into some box—whatever that box is—is. Growing up, and usually the only Black kid in the class, I certainly didn't fit in. And I also didn't belong to any group. Yet I digress…
As I started writing and found my voice, I still didn't feel like I fitted in because it seemed like my writing didn't fit squeaky clean into a specific genre. And while a lot of people find a 'tribe,' I'm still looking.
And if I had to label my writing style, am I a panster or a plotter? Hmm… [Read more…] about Panster, Plotter, or…?