It's Saturday morning. I open my eyes and squint at the clock. It's 4:22. I roll out of bed, mix up my Essential Amino Energy and Burn Cycle, then sit down to write my Morning Pages. Less than an hour later, I'm out the door for my morning run and feeling pumped for the day ahead.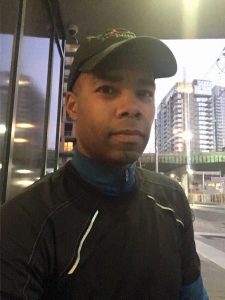 That's how most days begin. Most, not all. It's a routine I rely on to stay the course, to stay focused and achieve the goals I've set for the day. Sometimes, though, life throws me a curveball. Well, not exactly a curveball. Sometimes I'm just thrown off course by too many distractions — television, social media … the laundry. And then I don't end up following through on the things I've set out to do. (Read James Clear's "The Akrasia Effect: Why We Don't Follow Through on What We Set Out to Do.")
I'm driven to distraction.
When that happens, resistance has dominion. I sit down to write but end up spending a lot of time staring at the page. If I do write, I'm never satisfied with it. I forget that it's the first draft and that it can be improved upon later. Suddenly, I'm too busy worrying about the road ahead — where I am and where I'm hoping to go. I'm worried that no one will buy or like my book, which can unearth a lingering doubt (always smouldering under the surface) about my talent as a writer. It's a slippery slope and I'm sliding … sliding into that abyss where I'm constantly asking myself, "What's the point?"
The point is this: I'm doing what I love to do, with all the glory offered and the challenges thrown at me. I'm still chasing my dreams, working to make them come true. And that's a good thing!
I used to think that being distracted, or procrastinating, was a sign that I wasn't a real writer, that I wasn't committed to the cause. So I'd scan the internet for articles that offered "solutions" on how to overcome procrastination and get back to work. A lot of the advice out there tells us to eliminate the distractions: Schedule focused blocks of time for creative projects. Schedule time, and stick to it, to check social media. Cancel your cable subscription (extreme, I know). I've tried many strategies over the years, from keeping the TV off between 8:00 am and 6:00 pm, to using the Google Chrome Extension Stayfocusd, to going to a coffee shop to write. And they've all worked, to varying degrees, to improve my productivity and focus.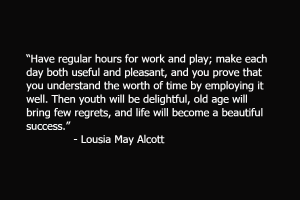 Lately, I've come to see these distractions (or my willingness to embrace procrastination) not as the demons I thought they were, but as something else. Maybe they're a sign that I'm not letting myself "play" enough. The demanding schedule of my day job makes it so I want to use my time off as efficiently as possible. It becomes all about the work and doing what's necessary in the pursuit of my writing dreams.
I am forever learning the art of work and play. Life is rich with all its beauty and with so many things to discover. Writing is very important to me, to my life, and each day I write I am inching closer to realizing my dreams. But life isn't, and shouldn't be, all about writing. When I open myself up to other experiences, when I let myself do other activities — cooking, visits to art museums, dinner and drinks with friends, running — I am gathering material for my creative stores.
So I'm learning, too, to love the moment. As Corita Kent advised, "Love the moment, and the energy of that moment will spread beyond all boundaries."
Are you loving the moment? What activities do you enjoy outside of your artistic endeavours? How do you deal with procrastination? Let me know in the comments section below.