What do you want to do more of? Write? Spend time with your family? Paint? There's a solution: eliminate the time-suck.
The key to getting more done or doing more of what you love isn't about managing time more efficiently. We can't change that there are sixty minutes in an hour, 168 hours in a week, 52 weeks in a year…
What we can do is monitor how we spend our time. How many hours do you spend watching TV each day? Hooked on The Bachelor, The Walking Dead or The Voice? Or how often do you pick up your phone to check your social media accounts or e-mail? Take a look at the Screen Time report on your phone and find out. You better sit down first.
Focus on What Matters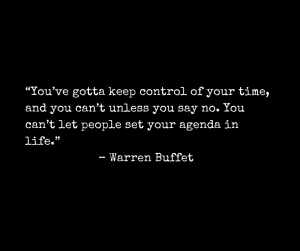 Social media and TV are time-sucks — activities that decrease your productivity. But if your goal is to succeed, you need to take a lesson from high performers who, as Brendon Burchard points out in High Performance Habits, "have mastered the art of prolific quality output (PQO). […] They aim their attention and consistent efforts toward PQO and minimize any distraction (including opportunities) that would steal them away from their craft."[note]Brendon Burchard, High Performance Habits: How Extraordinary People Become that Way, Hay House, Inc., 2017, p. 188[/note]
I work in an industry that is always in flux. One of my goals is to become a bestselling author known for writing books that tell compelling stories and stay with readers long after they've put them down. I'm making progress, but I know I must do more. So, I took a hard look at how I've been spending my days. How could I increase my productivity? To publish more books I must write more. How could I do that in an already jampacked day?
Find Your Time-Suck and Eliminate It
Taking my writing career to the next level means getting rid of the time-sucks stealing me away from my PQO: writing. And if I couldn't eliminate them completely, I had to reduce the time I devoted to them. So, here's what I've done in the past few weeks that's working for me, and what I hope will become transformative habits to help me succeed:
Deleted My Instagram Account
Drastic, perhaps, but I never had much love for Instagram. I found posting to it tedious and uninspiring, and never felt like I was part of a community. I 'engaged' for as long as I did because experts told me, as a writer, I should. It didn't feel natural to me, so I axed it. Badda bing badda boom … gone.
Limited Check-ins on Twitter and Facebook
Apart from some scheduled tweets or posts, I don't log into Facebook or Twitter daily. When I do, I try to quickly respond to likes and comments, doing my best to stick to the ten-minute limit I set for myself a few months ago.
Turned the TV Off
My partner likes to watch Breakfast Television while getting ready for work. But as soon as he leaves the house, I turn off the TV, and it doesn't come back on until he comes home.
The Result?
After eliminating these time-sucks, my productivity has soared. I'm making more progress on a difficult rewrite. Still not certain that I'll make the next [self-imposed] deadline, but I'm trying. I'm picking up my phone less. With regard to Facebook and Twitter, I also no longer engage on weekends. There's no longer that 'pressure,' when I'm out and about, to snap a selfie and share it with the world. I can just be present in the moment and enjoy it.
The days feel more meaningful, that I'm creating a life worth living. It's not always easy or comfortable, but when I keep the time-sucks out of my day, I stay focused on what matters. And I'm grateful for that.
What time-sucks are holding you back? What would you have to do to focus on you PQO? Click Reply and let me know. I'd love to hear from you.