Chasing down big dreams, another lesson I've learned is this: cut out the noise.
Battling Social Media
For me, that 'noise' is social media — Facebook, Twitter, LinkedIn and e-mail. We could argue (I won't, though) that smartphones make our lives easier. But the new norm is for us to be available 24/7. Scared we're going to miss out on something, we're always reaching for our phones (next time you're outside, take a moment to observe the number of people walking with their heads down and glued to their devices). And the tendency to stay connected all the time can kill productivity.
I know. Last week, I had days when my screen time soared to 9+ hours. Sucked into that social media vortex, I was frustrated and angry (with myself) for not staying focused on my 'why.' I didn't work on what mattered. No, I spent my days swiping up, down, left, right… And for what?
Cutting Out the Noise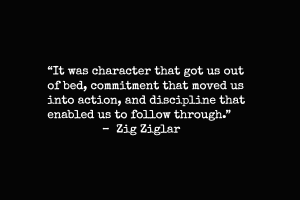 Maintaining focus for me requires discipline to shut down distractions and cut out the noise. And some days I need help to do that, using tools like Freedom and the Chrome extension StayFocusd to block the use of social media apps and the internet. Recognizing I can't be truly engaged on every social media platform, a couple of months ago I closed my Instagram account. Last week, I said goodbye to LinkedIn.
My goal isn't just to increase my productivity and focus, but to be truly present and aware in every moment. If I can cut out the noise, my hope is that life won't pass me by. Even better, I'll be living in a state of grace.
How would cutting out the noise transform your life? Are you willing to take that next big step? Click Reply to let me know. I'd love to hear from you!