Run to, and around the perimeter of, Hyde Park.
Finally, it's crossed off my bucket list for London. You know, it wasn't the distance from my hotel in St. John's Wood to the entrance near Marble Arch (2.5 km) that held me back. Besides, when I get out for a run these days as I train for the Toronto Waterfront Marathon, I'm putting in a minimum of 10 km. No, it took me a long time to scratch this challenge off my bucket list because running through the streets of London terrifies me.
Holding Fear in Check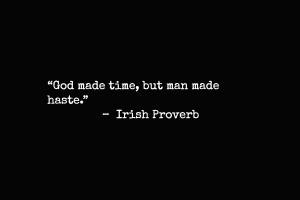 Despite the frequency of my trips over the past eighteen months, I haven't acclimatized to Londoners driving on the left side of the road. And I'm still not sure when — and if — pedestrians have the right of way. And at intersections, if the lettering on the road reads 'Look Right,' my instinct tells me to look left before stepping into the crosswalk. Add jet lag to the mix and, on a few occasions, I've been given quite a start.
But last Friday, I held my fear in check and ran to Hyde Park. Along the way, I saw another runner ahead of me cross an intersection when a vehicle pulled out in front of her. She stopped dead in her tracks, her hand on her chest, as the truck drove on as if nothing had happened. From where I was, I wasn't sure if she'd been hit. It looked like she'd been clipped, but when I stopped to check on her she was fine. Just a little shook up by how close the vehicle had come to her.
Reality Check
A woman who also witnessed the scene unfold summed it up aptly: people these days are in too much of a rush. She's right. We seem to be hurrying everywhere we go, and maybe we're going nowhere fast.
I know. Trying to write a book, publish a weekly blog, train for a marathon and keep pace with all of life's responsibilities … I'm rushing through the day. Next thing I know, I'm wiping out on the Martin Goodman Trail, losing count of my leg press reps, or leaving out a key ingredient in a recipe. Rushing, I like to think I'm getting more done, moving ahead faster. But I'm not.
I remind myself to slow down (a difficult lesson to learn) because life isn't a race, it's a journey. And the best way to enjoy it is to be present in every moment.
Are you rushing through life? What's one way you could slow down? Click Reply to let me know. I'd love to hear from you!