Summer is humming along. I'm entering the toughest part of marathon training: long runs. Last weekend I ran 30 km, the most distance I put in in one run since I started running in 2008. Some days I wonder how I'll run 42.2 km, but I know if I show up each day and do the work I can do it.
As my timeout continues, here are a couple of my other most popular blog posts. Hope you enjoy them!
Do What You Love
If there is one thing in this life that we must do, it is this: Do What You Love!
Do What You Love is not just a trite adage. When used as a powerful guiding principle, it can transform your life. I know.
The Backstory
I spent a good chunk of my adult life running away from what I love, from who I am. I did what I was 'supposed' to do. I went to university, earned a degree and then found a job. I didn't exactly work in my field of study, which was French Literature. But living in Ottawa, the nation's capital, being bilingual made the search for decent work easier.
Read the full blog post here.
Never Give Up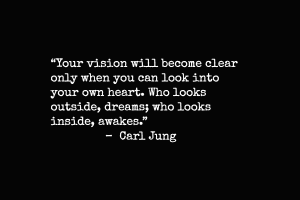 Every day I write. In the morning. In the afternoon. Sometimes in the evening.
It's not a choice for me.
It's a calling. And when I stopped running away from myself, I heeded the call.
You see, when my pen touches the page, that's when I feel grounded, centred … at one with myself and the world.
Writing is the truest expression of who I am.
Read the full blog post here.