At the end of 2019, I took a break from social media. Overwhelmed and approaching burnout, I needed to take charge of my daily schedule. And, most importantly, I wanted to stay focused on what matters most: writing. Not just that. I realized I spent too much time reaching for my phone, scanning the headlines on BBC.com, checking the likes and comments on Facebook posts, or my blog stats.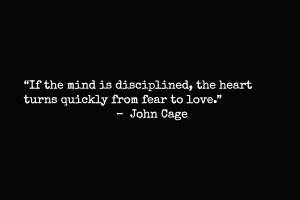 On 1 December 2019, I began a social media blackout. I deleted the Facebook, Twitter and Instagram apps from my phone. I used Freedom — an app that blocks distracting apps and websites — to restrict access to social media and news sites between 12:01 am and 8:00 pm daily. Why did I choose that time frame? As a morning person (rising between 3:30 and 4:00 am), it was crucial that I didn't have access to the sites and apps I wanted to avoid as I started my day. And I'm usually beginning my bedtime rituals around 8:00 pm.
How we use the time gifted to us is our choice. Going dark reinforced that for me.
Phase I: 1-8 December 2019
During the first couple of days, not reaching for my phone was hard. I'd launch the Google app and try to open pages I grew accustom to visiting daily, only to receive this message: 'This site can't be reached.' At least by day three, the self-imposed restrictions were less frustrating.
Almost immediately, there was a profound impact on my productivity. It soared. Longer periods of focused work. More writing. Less internet surfing. And major progress on my current work-in-progress. My earlier feeling of overwhelm had ebbed, and even if it had been my own doing, I was no longer pulled in a thousand directions. No rushing to write a weekly blog post or newsletter for my mailing list subscribers. No need to come up with clever posts for Facebook, Twitter or Instagram. Free as a bird to just chill and do as I please (and not what all the experts say I should be doing to become a successful writer).
There were setbacks, too. While I didn't have social media to distract me, Amazon's Prime Video sneaked in and tried to take its place. One day on my lunch break, I made the mistake of watching Episode 1, Season 1 of Goliath. Billy Bob Thornton is superb and is supported by a stellar cast. In a matter of days, I'd watched all three seasons. Now I have also restricted access to Prime Video.
Phase II: 9-15 December 2019
One thing was clear. I didn't miss social media. In many ways, I was out of the loop. Blind to what was happening in the world until I showed up at my day job, where my colleagues filled me in on Brexit, Trump's impeachment hearing, and a few other things I was happy not to know anything about.
While I didn't have social media or Amazon Prime Video to distract me, I still craved something to 'entertain me,' help me unwind when I needed to take a short break. So, I searched the App Store for a game to keep my mind engaged. I discovered Wordscapes. The challenge is to form words from the letters given to you. It's fun, or it was … until I checked my screen time, which soared to over six hours. WTF??
Reality check. It wasn't just social media or Amazon Prime Video that could distract me. When I wasn't sure how to move forward with a writing project, or when doubt crept in, I found an escape. Anything, really, to not do the work. But when I returned to my routine, I wrote — showed up and did the work. And now I'm in the homestretch of my current work-in-progress, which I anticipate finishing well ahead of the 31 January 2020 deadline I set.
Phase III: 16-22 December 2019
I fell off the wagon. I don't really know what happened. I didn't jump back on social media, or binge on news sites or Amazon Prime Video. Something happened that made it difficult for me to get started and stay focused. Doubt. I doubted my commitment, talent and purpose. And as history has shown, Doubt is — if I let him in — a destroyer of dreams.
My current work-in-progress moved forward at a snail's pace. And while writing suffered the major hit, my running returned to pre-marathon distance goals (60-plus kilometres a week). Rain, sleet or snow, I hit the trail. Somehow I had to shrug off Doubt and get back to work.
Phase IV: 23-31 December 2019
As life slowed down, and me along with it, I realized I was trying to live by other people's rules, and do things that made me uncomfortable. I wasn't being me and doing enough of the things I loved. That was clarity. If I wanted to write more, give myself fully to my passion, I had to get off social media because it had become all-consuming. I had to keep to a writing routine — either a word quota or time period — every day. Start giving myself time to play and not guilt trip myself over it. So, I checked out Eataly here in Toronto and gave myself permission to watch all three John Wick movies.
No more time to dwell on setbacks or the past. More clarity. It was time, as I said in my 2 January blog post, to stay 'off the grid' in 2020.
Social Media Blackout – The Biggest Lesson Learned (or Relearned)
My social media blackout reminded me that if I want to change my life, I must change my habits.
Is there one habit you'd like to change? If you did change it, how would that impact your life? Click Reply to let me know. I love hearing from you!