Let me tell you something…
One reason I'm trying to stay off the grid this year is because of all the negativity in the world. The constant complaining … about anything and everything. The madness of materialism and the compulsion to have the newest and latest of everything … all in the pursuit of 'happiness.' The me-me-me economy. I realized I needed a break from the nonstop deluge because I was starting to give up on humanity. That meant pulling back from social media and a lot of other areas in my life.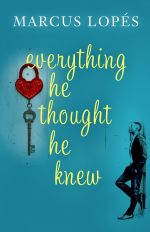 In late November 2019, I resumed an old ritual of stopping for a post-run latte at my neighbourhood coffee shop. It's a Starbucks, which became the venue of choice mostly because of proximity. (When you start your run around five in the morning and finish between six and seven, depending on the duration, options are limited.) On my first visit, I met Matt. He's not your typical barista.
A lot of places now ask for your name when you place an order. But Matt doesn't just remember your name or your drink order, he makes a connection. "How was your run today?" he asks. "Where are you travelling to next?" "How was dinner with your friend the other night?" He's not just like that with me, but with so many of the customers streaming in and out of the store every day. People linger a little longer at the pickup counter to chat with him (and in your head you're screaming, 'Get out of the way, motherf*cker, it's my turn!'
I believe people come in and out of our lives to serve a greater good. Matt is one of those people. He reminded me of the goodness in this world, and that you don't have to be rich and famous to have an impact or influence other people's lives. Sadly, Matt is moving on to a new position elsewhere. While he'll be missed, I know he'll have a similar impact on his new colleagues. Thanks, Matt, for being a bright light to so many of us as we started our days!
Back to the Grind
February has ticked by quickly, but I feel like I've accomplished a bit more than in January. Or maybe it's all an illusion.
What's going well
Writing. I'm making progress on the sequel to Broken Man Broke, but I still don't have a working title for it yet. The characters have taken on a life of their own, with new twists and turns emerging in the plot. I'm letting it all play out, then I'll see how it holds up through the editing and rewrite process.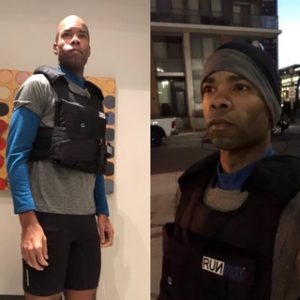 Running. In February 2019, I ran only 94 km, which I consider a 'horrible' running month. The low mileage was due to a virus that took me out of commission for ten days. This February, I managed to stay relatively healthy and, at the time of writing, I've seen an increase of 145% (and there's still a few days to go!). And I've decided to increase the level of difficulty (perhaps foolishly, time will tell) with the purchase of a twenty-pound weight vest. Yes, I'm glutton for punishment!
Social Media. Still working at keeping a low profile.
New experiences. A colleague invited me to attend the International Auto Show with her. I don't have much interest in cars, but it was interesting to see what's on offer. One vehicle was worth $16 million Canadian dollars. No, you didn't misread the figure. $16 million dollars. I've lived in Toronto now for seven years, and it was my first time at the auto show and my first visit to the Metro Toronto Convention Centre. We had a fun time.
Challenges
Trying to do it all. Even though I know better, I still try to pack more into a day than what's humanly possible. Getting up at 3:00 am helps to jumpstart the day, but other responsibilities vie for my time. I'm trying to be better about working on my top three priorities and allowing myself to feel like I've accomplished something. And I'm trying to shift my mindset on what it means to be productive. I like Chris Bailey's definition in his book, Hyperfocus: How to Manage Your Attention in a World of Distraction: "Productivity means accomplishing what we intend to. […] is not about cramming more into our days but about doing the right thing in each moment."[note] Chris Bailey, Hyperfocus: How to Manage Your Attention in a World of Distraction, Vintage Canada, 2018, p. 42[/note]
Training. It's still been a slow go, but I'm getting close to finishing the online training course I signed up for last October. Huge progress over last month.
What's ahead for February?
Scaling down. Like I said earlier, despite my best intentions I can't do it all. I want to make more progress on my novel, so I'm going to slow down a bit when it comes to my blog and newsletter for at least March and April. I'm changing the schedule to bi-monthly, so you should hear from me around the middle and end of each month.
And like I always try to do, I'll take it all one day at a time.
How was your February? What are you planning for March? Click Reply to let me know. I love hearing from you!