When I started my vacation on 10 March, it was just days before the world began to turn in on itself because of COVID-19. Nothing had really changed for me, though. I was still waking up around 3:30 or 4:00 to write while the rest of the world slept. Then, after a run, I'd return to the business of writing for a good chunk of the day before prepping dinner late in the afternoon. My evening ritual of either reading or watching reruns of Two and a Half Men rounded out the day. I had my groove on.
But as my vacation transitioned to an involuntary leave of absence and then a layoff, there was a shift. Since I had the condo to myself, I started going to bed later, which meant getting up later. Still writing in the morning, I'd unexpectedly become an early afternoon runner (lesson learned: not my greatest time to run). Something else was at play, too. My body was adjusting to not zipping through time zones. I had lost my rhythm, fell out of my groove.
In the Stillness of the Night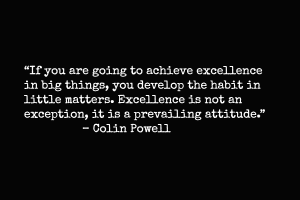 I've always been a light sleeper, and have battled insomnia for most of my adult life. And working as a flight attendant, especially once I started flying overseas, made it worse. So, for the better part of the last two years, I've been dependent on a prescription sleep-aid for a good night's sleep. The aviation industry's recovery from COVID-19 is expected to take years, and since I have zero interest in returning to it, I decided it was time to eliminate my dependence on zopiclone. So, I met with my doctor last month to figure out how to quit it carefully.
It's been a couple of weeks, and like I expected, I'm now dealing with rebound insomnia. That means I'm back to waking up multiple times during the night, and begrudgingly stumbling out of bed between 3:00 and 4:00. Back to the darkness and eerie quiet that stalks the stillness of the night.
Getting My Groove On … Again
My changing routine while staying at home during the COVID-19 pandemic, combined with gradually stopping the use of my prescription sleeping pills, reminded me of this: the early morning belongs to me. It's my most productive time to create. The time when I can quickly produce a draft, hold my focus as I rewrite a challenging scene, or see what's working in a piece and what's not. A time to think that brings clarity in all things.
And I'm starting to feel a bit like Stella. Slowly but surely, I'm getting back my groove.
Can you fall asleep anywhere, anytime? Nap in the middle of the afternoon? Click Reply to let me know. I love hearing from you!