When the first lockdown occurred here in Ontario — and especially when there was a lot of uncertainty about the way forward — I stayed positive. Despite losing my job, I saw it as an opportunity to focus on my writing and other creative pursuits. And that was how I spent my days. Being creative. And since March, I've written three novels (two solid first drafts and one that's almost ready for publication). I learned to make duck confit. I ran (until an injury sidelined me for a while). Writing. Running. Being creative in the kitchen. Those things made staying positive in the early days of the pandemic possible.
Embrace reality and deal with it
About two years ago, I read Ray Dalio's Principles. One of the life principles he talks about is, 'embrace reality and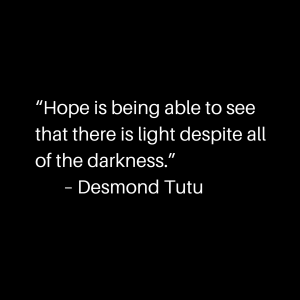 deal with it.'[note]Ray Dalio, Principles, Simon & Schuster, 2017, p. 133[/note] And there's no denying it. For a lot of people living through this pandemic, life sucks. Reality bites. Big time. We're all suffering COVID-19 burnout as the virus continues to turn our lives upside-down. Yes, I lost my job, and like a lot of people I now rely on government assistance programs to put food on the table and pay bills. That hit straight at my pride. And it leaves my partner to bear a lot of the financial burden right now.
But that's my reality right now, and I'm dealing with it. It doesn't help when someone like Scott Atlas encourages people to 'rise up' at new COVID-19 restrictions. It ignores the reality that people are dying. Where is your humanity? Where is your compassion? Marching in the streets protesting COVID-19 restrictions doesn't change the fact that the virus is spreading rampantly through our communities. It allows us to vent for an afternoon, but it doesn't stop the spread when a lot of protesters aren't wearing masks. That's not dealing with reality. Mixing with several households lets us feel like everything is 'normal' when it's not. It disregards the reality of community spread and guidance from public health agencies that we know, when applied, can help lower the curve.
The long view
Recently, the Premier of Ontario warned that we are "staring down the barrel of another lockdown." We wait anxiously for an approved vaccine that we think will be the magic bullet that will allow us to return to the way things were pre-COVID-19. Maybe it will. If we do go into another lockdown, I know it's going to be painful, especially for people who are already struggling. I'm one of those people. But I feel that not only is another lockdown necessary, but already too late to really stop the surge of new infections. When I take the long view, it really seems to be, at this point, all about containment. That now we must simply take right actions, no matter how difficult, to stop the situation from becoming worse.
Staying positive
I haven't seen most of my friends since the pandemic began. As an asthmatic, and terrified of catching COVID-19, I've become more of a hermit. I leave the condo for my morning run and medical appointments when necessary. I order almost everything online now. And I'm staying positive by focusing on my writing and being grateful for my life as it is now. It may not be perfect. It may not be what I'd hoped it would be at this moment. But this is my reality, and I'm dealing with it the best way I know how.
In the midst of this pandemic, the chaos, these 'unprecedented times,' I'm staying positive by hanging on to hope. In the words of Desmond Tutu: "Hope is being able to see that there is light despite all the darkness."
How are you managing during this pandemic? What's one thing that gives you hope? Click Reply to share your thoughts.