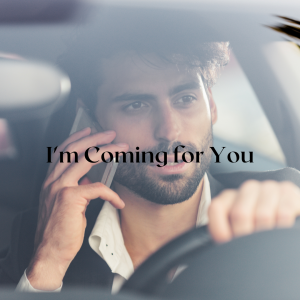 This is a continuation of 'Advantage: Team Michael'
Michael veered the BMW onto a narrow road that was lined with trees on both sides and no streetlights to guide the way, just the car's headlights. He eased his foot off the accelerator, navigating the slow bending turn, and then his gaze immediately focused on the bright lights in the distance.
"Jesus, Michael!" Brian grunted. "You think that's going to help?"
Michael didn't respond as they entered the parking lot and passed the half-dozen news vans. Reporters stood about ten metres back from the brown-brick building, camera lights shining on them. Michael parked the car at the far end of the lot, got out, and moved straight to the trunk. He pulled out a bulletproof vest and put it on, then handed one to Cole and Brian.
"You're crazy," Brian said through gritted teeth. "You gave up the location of a black site? To Sam?"
"Cole was right. We lost the element of surprise when I told Winchester I was coming for him. Right now…" Michael nodded towards the reporters. "They're the only leverage we have." He looked at Cole. "When we get your nephew, you get him out of here. Leave the rest to Brian and me."
"So, you do have a plan," Brian said askance. "Care to share?"
Michael closed the trunk. "We walk in through the front door."
"Great plan," Brian mumbled.
"Listen…" Michael's tone hardened. "What do you think Winchester is going to do with the media here?"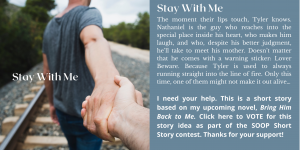 "You have him cornered." Brian adjusted his vest. "That makes him desperate. And there's no telling how he'll react."
"Either of you have a better idea?" Michael shifted his gaze between Brian and Cole. "That's what I thought. Let's move." As they made their way towards the building, Michael threw out, "No comment," as the reporters shouted questions into the air.
At the entrance, Brian pointed at the keypad and said, "Great. We're locked out."
Michael reached past Brain and punched in a code. A light turned green and, at a clicking sound, he grabbed the door handle and yanked it.
Brian grabbed Michael's wrist. "How do you —"
Michael threw Brian a knowing look, pulled the door opened wide and led the way inside.
"That's far enough, Agent Reid!" bellowed into the air. "I must say … I didn't give you enough credit. No one's supposed to know about this place, yet you do. And you brought the media. Well played."
Michael's gaze landed on the towering figure about thirty feet away, a young boy in front of him and a gun aimed at his head. "This can't possibly end well for you, or Clarke," he said loudly.
"You've always underestimated me, Michael." Winchester patted the boy's shoulder. "I always have a way out."
"Uncle Cole!" the boy shouted.
"I'm here, Zach," Cole said and took a step forward. "Everything's going to be all right."
"Let the boy go." Michael raised his arm to block Cole from advancing any farther. "And I might let you live."
"You seem to think that you're in control," Winchester said, matter-of-fact. "Let me assure you, you're not."
Michael had no time to react as Winchester swung his gun towards him and fired. Waited for the impact that never came. Spun around to check on Cole and Brian. Only one of them was standing.
"Do you understand who's in charge now?" Winchester asked.
Michael knelt beside Brian, who lay on the floor. Still. Don't you die on me, was his first thought as he guided his hands over Brian's body in search of a wound. Bad aim or share luck, the bullet had struck Brian in the chest, the vest protecting him. When Brian's gaze met his, Michael mouthed, "Don't move," and placed his fingers to Brian's neck, pretending to check for a pulse. Then he leaned forward, the side of his head close to Brian's mouth and whispered, "Play dead." With the corridor dimly lit, and the distance between them and Winchester, there was no way Winchester could see if Brian had bled out.
"I am sorry for your loss," Winchester said cheekily. "But you have to admit that Brian deserved it, especially since he'd staged his own death and never even told you. And I saw the way you mourned him at his funeral. I mean … I've never loved anyone like that…"
Michael, slow to stand, rubbed his eye. Facing Winchester again, he said, "Let the boy go, and I'll do whatever you say."
"Take out your weapons, set them on the floor, and kick them towards me," Winchester instructed.
Michael glanced at Cole, then they both did as they were told.
"What now?" Cole asked.
"An exchange." Winchester shoved the boy forward, then aimed his gun at Michael. "You for him."
Michael started moving forward. When he and Cole's nephew were side by side, he said, "Run to your uncle now and don't look back." He turned slightly to see Cole hugging his nephew, then shouted, "Get him out of here!" Then they were gone.
"Adam Clarke is going down," Michael said bluntly. "But if he can save himself, who do you think he'll blame?"
"Your problem, Michael…" Winchester closed the distance between them. "You've never been able to see the bigger picture."
"I see it," Michael snapped. "I just don't like it."
"Too bad." Winchester took a step back and raised his gun. "Now I'm sending you for a heavenly reunion with your husband."
Michael chuckled.
"What's so funny?" Winchester spat.
"You never see what's right in front of you." Michael dropped to the floor.
A shot echoed in the air.
***
Brian hadn't moved since he'd pulled the trigger. Seated on the cold concrete floor, he watched Michael slowly lifted his head. Could tell his gaze had landed on Winchester's glazed-over eyes. As Michael rose to his feet, he did the same and moved towards him. "You all right?"
"Glad your aim has finally improved," was Michael's cheeky response.
"That's the thanks I get for saving your life?" Brian pulled Michael towards him until their lips met. A brief kiss, then he pulled back and said, "You're welcome." He dropped next to Winchester and began searching his body.
"What are you looking for?" Michael asked.
"This." Brian held up Winchester's phone. Then he tapped the screen, swiped upwards and held it in front of Winchester's face. "There." He stood. "It's unlocked."
"What are you planning?" Michael asked.
"You want this to end, right?"
"Yes."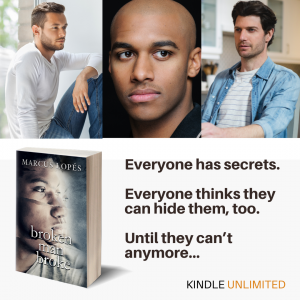 Tapping the screen, he said, "Then there's only one way for that to happen." He stepped away and put the device to his ear.
"Is it done?" the grisly voice asked.
"Winchester is dead, if that's what you mean," Brian snapped. "And now I'm coming for you next." He ended the call.
Michael grabbed Brian's arm. "You're not going after Clarke on your own."
"This isn't your fight anymore." Brian touched his hand to the side of Michael's face. "I love you. If anything happens to me, remember that. Always."
"You're not doing this on your own," Michael countered. "We started this together. We finish it together."
"No." Brian shook his head. "I need to do this on my own. For all my life, I thought of Adam Clarke as my father. I loved him. And to save his own skin, he offered my life to Angelique Romeo. I get to end this, and him, on my terms…"