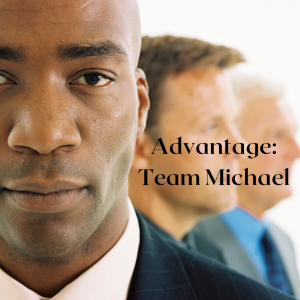 This is a continuation of 'The Mole'
"Everything all right?" Michael asked as he walked into the den.
Sam, seated on the brown leather sofa and staring blankly at his laptop, didn't look up. He ran his hand through his hair, then said, "My editor won't run the story. Doesn't like my anonymous source, and is also pulling that national security BS excuse."
Watching Sam glide his hand through his thick black hair took Michael back to the nights they'd spent together. How many times had he run his hand through that greasy hair, played with a few locks as they held each other? Moments when their intense stares asked, 'Why does this feel so right when we hardly know each other?' And that had him asking himself another question: What about Brian? He cut off his mental visit to the past with, Focus, Michael. Stay focused! He crossed to the sofa and eased himself onto it, just a few inches separating them. "What about posting the article on Facebook? You have a decent following, and that would get it out in the public domain. That's what I need."
"Right. Because it's all about you." Sam looked at Michael. "I don't even know why I should trust you, or if anything you've told me is even true. What if you're the bad guy?"
"I've never lied to you, Sam."
"You've never exactly told me the whole truth." Sam raised a hand. "If I publish this on Facebook and it ends up trending, and you're wrong, it's my career that's over."
"I'm not wrong," Michael said askance.
"Of course." Sam snickered. "The great Michael Reid could never be wrong."
"Time's running out, Sam." Michael placed his hand on Sam's thigh and squeezed. "If you're going to do this, I need you to do it now. Otherwise…" He bit his lip. "This isn't about me, it isn't about us. It's about saving the life of a ten-year-old who's being used as a pawn to get to us."
Sam shoved Michael's hand off his thigh and slid to the edge of the sofa. As his fingers danced across the keyboard, he said, "I was never expecting a lifetime commitment, but you could have at least called to say you weren't interested anymore. A little common courtesy." A silence, then he pointed at the laptop. "It's posted. God, how I hope the great Michael Reid is right."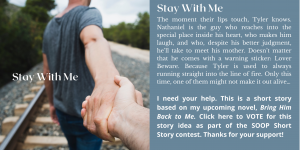 Michael whipped out his phone. "Now you just need eyes on it." He navigated to Sam's Facebook page and reposted the story to his own fan page, sharing it with his followers. All eleven thousand of them, which included several other journalists, a few politicians, and local celebrities. Before joining the Agency, he was a regular participant in the Ottawa Race Weekend, usually running the half-marathon, and sometimes the full. But it was his fundraising efforts, which benefitted mental health and youth charities, that had built his social media following. He 'hassled' everyone — friends, colleagues, family — for donations. And when they saw him coming, they'd speak first, saying, "What race is it this time? Never mind. Put me down for…" And he always landed in the top ten percent of individual fundraisers. He stood. "I'll go bring the others up to speed." He started for the door.
"That's it?" Sam called out. "No, 'Thank you, Sam?'"
Michael spun around and trained his gaze at Sam. "Thank you Sam."
"Was I wrong?"
"Were you wrong about what?"
"That we had a connection." Sam rose and closed the distance between them. "Was I imagining it?"
"No." Michael placed his hand to Sam's face. "I wasn't looking for anything serious. I mean…" He paused and let his hand fall to his side. "You're right. I should have called to explain what I was feeling instead of just going silent. For that, I'm sorry. But my head was spinning. I'd just found out that my husband, whom I thought was dead, was alive. Brian —"
"Brian?" Sam's mouth dropped open. "He's your husband?"
Michael nodded. "Yes."
"Michael…"
Michael spun around.
"You've got to see this," Cole said from the hallway.
Michael followed Cole back to the security room, where Brian, Alex, and Josh congregated in front of the monitors.
"Looks like our guests are leaving," Josh said.
"What guests?" Sam asked when he came into the room.
"The uninvited kind," Brian snapped.
Michael shot Brian a knowing look, then turned to Sam. "I told you. People are trying to get to us. Or they were."
"Why pull back now?" Cole asked.
"Because of this." Michael, holding his phone, showed the screen to everyone in the room. "Sam's Facebook post has blown up." He flipped the phone back to himself so he could scroll through the comments, and eventually clicked on a link. "The Globe and CBC are both running stories. The Agency and the government are in crisis-mode."
"That's not exactly good for us," Brian interrupted. "Now it's not just Clark's men coming after us, but every law enforcement agency out there."
"How did it trend so quickly?" Josh asked. "I've visited Sam's Facebook page. He doesn't have that many followers." He glanced at Sam. "Sorry. No offence."
Sam bristled. "Right."
"Not the point, guys." Michael put his phone away. "Now we have the attention on Clarke. He's going to be scrambling to explain —"
"Or deflect," Brian cut in.
"Either way, he's distracted," Michael said with emphasis. "Now's the best time to throw him off his game."
Josh shrugged. "How?"
A muffled ringing sound had them all reaching for their phones.
"It's mine," Cole said. "And it's them."
"Put it on speaker," Michael instructed.
"H-H-Hel-lo," was how Cole answered the call.
"You don't follow instructions well," the grizzly voice spat. "I guess you don't love your nephew after all."
Michael raised his hand, cutting off Cole before he even had a chance to speak. "Is the boy still alive?"
"For now," was the curt reply. "And if you want him to stay alive, Agent Reid, you're going to do exactly as I say."
Michael chuckled.
"You think this is a game?" blared through the phone's speaker.
"No, I don't," Michael said bluntly. "But you're no longer in charge. Now we're playing by my rules." He reached out and tapped the screen to end the call.
"Are you crazy?" Cole asked, panicked. When the phone rang again seconds later, he answered it.
"Hang up on me again and —"
Michael again ended the call.
"They're going to kill him," Cole said. The phone rang again, and he followed Michael's silent instructions and didn't answer it until the third ring.
"I know who you are," Michael said without give the caller a chance to speak. "And I'll give you something you never gave the boy you kidnapped."
"What's that?" the caller asked.
"A head start. Because I'm coming for you. And when I find you, and if you're still alive, you won't be for long." He tapped the 'End' button, then levelled his gaze at Cole. "Turn it off. He needs to know that I meant it, that we're playing by my rules."
Cole, powering down his phone, mumbled, "If they kill Zach, my sister will never forgive me."
"Your nephew is going to be fine," Michael said, hoping to reassure. He looked at Brian. "You didn't recognize the voice?"
Brian shook his head. "No."
Michael grabbed Brian by the arm and led him to the opposite side of the room. Away from the others, he said, "Winchester."
Brian's eyes widened. "No way! He can be a world-class prick, but —"
"Trust me. It's him. And I know where to find him." Michael moved to the cabinet on the other side of the desk and grabbed more weapons. Handing an M&P9 to Cole, he said, "You're coming with us." Then he turned to Josh. "Are you going to be okay here?"
"Yes." Josh pointed at the monitors, then dropped onto a chair.  Reinforcements just pulled up at the gate. What about Mr. Coburg?"
"We'll get Cole's nephew back first." Michael nodded at Cole. "Then we'll worry about James. He can handle himself." He shifted his gaze to Sam. "I need you to do something else for me." He leaned into Sam's ear and whispered instructions, then looked at Brian. "Ready?"
Brian nodded. "Yes."
"Take us out of lockdown," Michael ordered and left the room.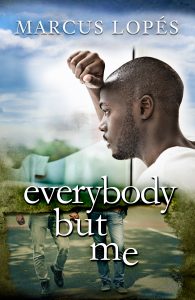 Leading Cole and Brian towards the front entrance, the sound of the security shutters retracting boomed into the air. Outside, the three men piled into Josh's Mercedes-Benz C300. Michael had swiped the keys when Josh wasn't looking. They'd just passed through the gate when his phone rang. He answered it, putting it on speaker.
"You're a real prick sometimes," Josh spat. "You better bring my car back in one piece."
"No promises." Michael ended the call, then pressed down on the accelerator.
"You're sure Winchester is part of this?" Brian asked.
"He's been your father's right-hand man for years," Michael said bluntly. "No way Clarke could pull all this off without him."
"He's not my father," Brian snapped.
"And you know where to find this Winchester?" Cole asked from the backseat.
"There's a black site near The Yards." Michael met Cole's gaze in the rear-view mirror. "Winchester thinks of it as his own personal operations centre."
Brian shifted to face Michael. "And you think the three of us can do this on our own?"
"We'll use the element of surprise," Michael said calmly.
"Not much of a surprise," Cole shot back. "You told him you were coming."
Michael chuckled. "Sam's helping with one other surprise."
"Michael…" Brian drawled. "Tell me you didn't…"