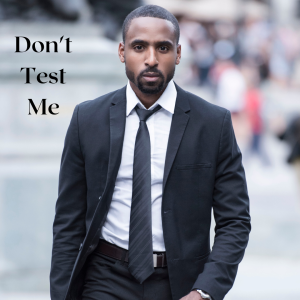 This is a continuation of 'I'm Coming for You'
Men and women in dark tactical uniforms, weapons drawn, entered the building and streamed towards Michael, who stood over Winchester's body. Michael threw a knowing look at the acknowledged leader, who then signalled to the others to lower their weapons.
"Secure the premises," said the guy with brown hair sticking out from under the black ballcap. As the others fanned out, he approached Michael and extended his hand. "Special Agent Burke."
Michael accepted the firm handshake, and at its release, said, "Special Agent Michael Reid. For how long? Not quite sure." He pointed to the corpse on the floor. "Don't know who else might be here or if they were working with Winchester."
"We'll find out." Burke, holstering his gun, bit his lip. "I always thought Winchester was dirty. Just couldn't prove it."
"Because he had someone covering his back," Michael volunteered. "If your team has this covered, there's something I need to do."
"Yes, we've got this." Burke stepped aside. "But watch your back. Whatever's going on, everyone's out to save themselves. It's like the Agency is about to implode."
"Thanks for the heads-up." Michael pivoted and looked at Brian, who was typing furiously on his phone. Waited for Brian's gaze to find his, and when it did, he pointed to the exit. He headed outside, more lights flashed and more questions lobbed at him. He ignored the latter.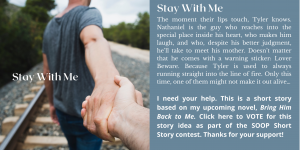 "I knew this had to be your handywork," the croaky voice spat.
Michael stared down the brunette coming towards him. Built like a linebacker, most people quivered when they saw him tramping towards them. And when he first joined the Agency, Michael was intimidated, too, by the brutish man. Now, with everything that was at stake, he didn't care. Joe Demers, the Agency's deputy director, was an obstacle he was prepared to run through or over, whichever was easier. "At least you're paying attention now."
Demers grabbed Michael by the arm and dragged him farther away from the reporters.  "Who do you think you're talking to?"
"Someone who's been voluntarily wearing blinders," Michael shot back. "Do you have any idea what's happening at the Agency? Or how deeply Adam Clarke is involved?"
Demers took a step closer and, lowering his voice, said, "You brought the media to one of our black sites. Do you know the shitstorm this is going to cause?"
"Not my problem," was Michael's defiant answer. "But right here, right now, you have a choice. Arrest me or let me finish this."
"Can you finish this?" Demers asked. "And I haven't been wearing blinders. I've been trying to prove Clarke was corrupt for years. He's always been able to cover his steps."
Michael looked in the direction of Josh's Mercedes, where Brian and the others were waiting for him. His focus on Demers again, he said, "Yes. We can finish this … if you stay out of our way."
"Clarke's taken off." Demers ran his hand across his mouth. "I'm the interim director. So, consider yourself and Brian reinstated." He leaned in. "For the sake of the Agency, bring Clarke in alive. Understood?"
"That might not be up to me," Michael said calmly.
"This is your mission, Michael. You're in command, not Brian. He's too close to this anyway."
"It's kind of personal for me, too."
"Just…" Demers threw his hands up in the air. "I want Clarke alive. No vigilante justice."
"Justice is exactly what he will get."
Demers walked off, then Michael moved towards the Mercedes.
"What did Demers want?" Brian asked after they'd all piled into the car.
"We'll talk about that later." Michael flipped the engine, then cranked his head towards the backseat. "Cole, where are we going?"
"My sister lives in South Keys," Cole said.
No one said a word during the twenty-minute drive. When they arrived at the house on Prospect Avenue, everyone exited the vehicle. Quinn ran straight into his mother's arms, who was running towards him.
"After what I did…" Cole's voice trailed off as he extended his hand. "Thank you."
Michael gripped Cole's hand. "Glad your nephew is safe and I'm sorry Winchester involved him in this."
"He got what he deserved," was Cole's matter-of-fact response. "And so will I once I talk to Mr. Coburg."
"I'll put in a good word," Brian chimed in from the other side of the vehicle. "In the meantime, go spend some time with your nephew and sister."
Michael waited until Cole entered the house, then looked at Brian and got in the car. When they were moving again, he said, "Demers wants Clarke brought in alive."
"No goddamn way that's happening," Brian snapped.
"We need to be clear about who's in charge of this operation going forward," Michael said bluntly.
"I'm the senior agent, dammit. And I'm —"
"I'm in charge," Michael interrupted. "That's direct from Demers. If you can't follow orders, I'll finish this alone."
"You don't know where to find Clarke!" Brian barked. "I do."
Michael made an abrupt right turn, brought the car to a stop, and glared at Brian. "I'm only going to say this one more time. I'm in charge. You'll do as I say. If you have a problem with that, get out of this car now."
"Really?" Brian's eyebrow arched. "You'd kick me out right here?"
Michael pressed the unlock button on the door. "I love you, Brian. But now's not the time to test me…" There was still something about those owlish green eyes that almost tempted him to yield to Brian's will. Yes, Adam Clarke deserved a bullet to the back of his head. Didn't deserve to see it coming. But, alive, even if only long enough to interrogate him, they stood a better chance of bringing down Angelique Romero and anyone else working for her. "What?"
"When did you become a hard-ass?"
"The day my husband, who I thought was dead, resurrected himself." A brief stare-down, then Michael navigated the car back onto the road.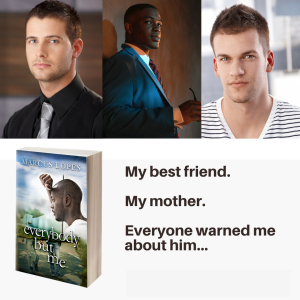 Silence reigned for a few minutes, until Brian broke it by giving directions that Michael followed without protest. They drove for about an hour, eventually parking on the side of a dirt road with trees on both sides.
"You really think he's here?" Michael asked.
"He's tried to keep this place off the grid." Brian undid his seat belt. "He brought me and my siblings here when we were kids. Belonged to his father. It's nothing much, just three rooms. No electricity, no running water. We all hated it."
"We bring him in alive," Michael said as his hand landed on the door handle. "Alive. Remember that. I don't want to have to put you down, but I will."
"When this is over, you and I need to have a conversation about how we talk to each other going forward."
"Sure." Michael opened the door and exited the vehicle.
They grabbed more weapons from the trunk, then stealthily made their way through the woods, Brian leading the way. It took about twenty minutes to reach the perimeter of the property.
Hidden behind a row of dwarf Serbian spruces, Michael peered through a pair of night-vision goggles. Focused on the rundown structure, shutters covered the windows. But he saw a flicker of light through a crack. "Do you think he's alone?"
"Only one way to find out."
Michael dropped the goggles, then reached for Brian's arm. "We're not charging in there. We'll both end up dead."
"Goddammit, Michael…" Brian pointed at the house. "Let's just torch the place and let the bugger die."
Michael pulled a couple of grenades from his knapsack he'd brought with him and held them up. "Not a bad idea." He handed one to Brian. "One, two, three."
They stood, pulled the pins, then lobbed the grenades at the cabin. Then they crouched down and covered their ears.
Boom! Boom!
Michael raised himself up slowly and drew his Glock 19 as a lone figure staggered through the smoke and flames.