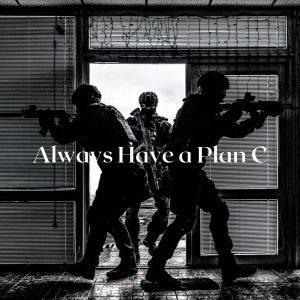 This is a continuation of 'Don't Test Me'
"Don't you dare move!" Brian barked, his gun aimed at the man bent over and coughing. He fingered the trigger. "I swear, you move and I'll put a bullet in your head."
Adam Clarke slowly lifted his head. "You wouldn't —"
A shot rang out.
"Brian, stand down!" Michael ordered.
"That was a warning," Brian cautioned. "And apparently, Dad, you don't know what I would or wouldn't do."
"You're not my son," Clarke shot back. "Your mother was a whore before I met her. I turned her into a respectable lady. I only adopted you because I loved her."
"I'm glad I'm not your son!" Brian shouted. "Who wants to be the son of a traitor?"
"Brian!" Michael admonished as he moved behind Clarke and cuffed him. "I'm half-inclined to let Brian put a bullet in your head, but I have orders to bring you in alive. So, don't test me."
Watching Michael lift Clarke to his feet, Brian lowered his gun but didn't put it away. He closed the distance between him and the man whom he once thought of as his father. He couldn't control the rage that made his hand tremble and his intestines dropkick his stomach. Wound up and drove his fist into the side of Clarke's face.
Clarke slumped to the ground.
"What the hell is wrong with you?" Michael helped Clarke get up. "Help me get him back to the car so we can let him be the Agency's problem."
They traipsed back to the car through the woods with a semi-conscious, staggering Clarke. Brian manoeuvred their prisoner roughly, hitting his head several times against the car frame in order to get him inside. Once he had his 'father' strapped in, he made his way around to the other side of the vehicle and settled into the front passenger seat. Twisting himself to face the backseat, he ignored the warning look Michael shot at him. His gun again aimed at Clarke, he grunted, "Try anything, and you're dead."
***
"We have Clarke. We're bringing him in now. ETA…" Michael glanced at the dashboard clock. "Five minutes."
"Bring him in through the south entrance," Joe Demers instructed. "And, Michael … good job!"
The line went dead.
"Do you think this ends with me?" Clarke asked from the backseat. "This is only the beginning. You have no idea what's coming."
Brian drew his Glock 19 and aimed it at Clarke's head. "Then enlighten us. What's coming?"
"Brian, don't take the bait," Michael cautioned. "All he's trying to do is get you worked up."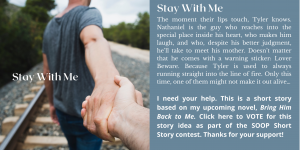 "You're just a pawn," Clarke spat. "We're all just pawns. But soon, soon you will understand that in the most graphic terms possible."
"I could just put a bullet in his head right now and no one would know," Brian said casually to Michael.
"Let him be Demers's problem," Michael said, matter-of-fact, as he navigated the car into the driveway of the Agency's south entrance. Stopped long enough to enter a code into a keypad. A green light flashed, the brown garage door opened slowly. Then the vehicle rolled into the space that resembled a loading bay. He parked near the stairs that led to an elevated section. Demers and a few other agents were there waiting for them.
Demers made his way to the lower level. "Well done!"
Michael glanced at Brian, who stood beside Clarke with his gun wedged into his side. Then he turned to Demers and said, "I've contacted the Attorney General. She's on her way to take Clarke into custody and formally charge him."
"Oh, I see…" Demers scratched his forehead. "I wish you hadn't done that." He gestured to the other agents, who drew their weapons and aimed them at Michael and Brian. "You are both good agents, but you just don't know when to back off."
"Joe, just get these bloody cuffs off me," Clarke snapped.
"Brian, step away from Adam and slowly set your gun on the ground," Demers ordered.
Michael looked at Demers, then at Brian. "Just do it."
"You don't seem that surprised, Agent Reid," Demers said.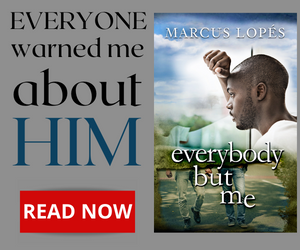 Michael watched as an agent removed the handcuffs from Clarke. "That's because I'm not."
"Just shoot them and let's get on with the plan," Clarke growled, massaging his wrists.
"We can't shoot them. At least not yet." Demers sounded frustrated. "You've left too many bodies sprawled across the city already. And we may need them later."
"For what?" Clarke asked. Then, without any warning, punched Brian in the stomach.
Michael took a step towards Brian, who was doubled over on his knees, but froze when the barrel of a gun touched the back of his head.
"Careful, Agent Reid…" Demers came towards him. "I think you can be quite useful to us. When you understand what's happening, I believe you'll see its beauty and join us. It'd be a shame to have to end you and Brian now."
Michael waited until the gun moved away from his head before speaking. "What do you think happens next?"
"What do I think happens next?" Demers smirked, shoved his hands in his pockets and came to within an inch of Michael's face. "I know what happens next. You and your husband will, for the time being, get locked away in a hole so deep and filthy you're going wish you were back in Afghanistan."
Michael's eyebrow arched. "You're sure about that?"
"Am I sure?" Demers's cackling laugh boomed into the air. "Yes, I'm sure."
Michael looked at Brian, still on his knees, and nodded. It was a message: 'Be ready.'
Then it happened. Three men in black camouflage uniforms entered the garage and opened fire. Then two cars and a van rolled inside, more men exiting the vehicles and joining the gunfight.
Michael had Demers pinned to the ground. He looked for Clarke, who was nowhere in sight.
And neither was Brian…