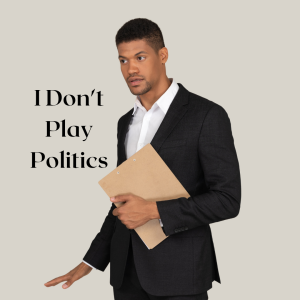 This is a continuation of 'Who Do You Trust…?'
The door to Lauren Platt's office flew up, Brian busting into the room.
"I'm sorry, Ms. Platt." Todd Manfield, out of breath and standing next to Brian, lowered his eyes. "I tried to stop him."
"It's fine," Lauren said almost motherly. "Let's make it a party. Please get James and have him join us."
Todd bowed slightly and backed out of the room, leaving the door open.
Michael glared at Brian. "I told you to leave."
"I wasn't leaving you alone in here," Brian snapped. "Not knowing if —"
"I can assure you, Brian," Lauren interrupted, "that there's no threat here. Not to Michael, or to yourself. We're all on the same team."
All heads swung towards the door when James Coburg came into view. Adam Clarke had had no sentimentality for the past, no generosity for his former colleagues or associates. James had been worked over good, his left eye bruised, his clothes grimy and torn, cuts on his face and arms. Now he walked with a slight limp, letting out a gasp of pain with each step.
Jonas levelled his gaze at Lauren. "Now what?"
"Everyone, please, take a seat." Lauren crossed to the door and closed it. Then she made her way to the front of her desk and parked herself on its edge. She put back on her red-framed glasses and zeroed in on Michael. "You're right, Michael. We don't know, yet, who to trust here at the Agency. Let me worry about that. Right now, your job is to protect the PM. Do whatever it takes to stop Romero, but I want you to work with James and his men."
"It's what I've been doing already," Michael said flippantly. "How do you think I got to Clarke and Demers?"
"Lose the attitude, Michael." Lauren's tone changed from conciliatory to businesslike. "I'm in charge of the Agency now. And, unlike my predecessor, I will not tolerate insubordination of any kind."
"I don't have time to hold your hand," Michael shot back and stood. "You want me to protect the PM? Fine. But stay out of my way. Afterwards, when Romero is either in custody or dead, and you want to reprimand me, have at it."
Lauren folded her arms, her ruby-painted lips pressed into a thin line. "You have a plan?"
"Yes." Michael sank back onto his chair, stretched out his legs and crossed them. "But no one ever likes my plans…"
It took Jonas five minutes to explain his plan, then another ten to counter everyone's concerns and objections. But eventually they all agreed it was the only option when they didn't know who at the Agency to trust. Brian and James left Lauren's office first, Jonas following behind.
"Agent Reid…"
Michael spun around at the door. "Yes," was his exasperated reply.
"Close the door," Lauren ordered.
Michael did as instructed, then studied Lauren's youthful-looking face twisted into knots. She was, perhaps, in her fifties but looked younger. And, by the contempt gleaming in her round hazel eyes, not accustomed to anyone speaking to her the way he had. "I get excited. And I'm just ready to put a bullet in Angelique Romeo's forehead."
"Is that supposed to be an apology?" Lauren asked.
"It's the best I can offer."
Lauren closed the distance between them. "You have great potential, Michael. Maybe you don't realize it, but people are watching you. Your attitude, though —"
"I don't play politics," Michael broke in, then pointed to Lauren's desk. "And I have no interest in that chair. I'm a doer. I get things done. You may not like my attitude or my methods, but I get results. And you have no idea what I've been through in the past two weeks." He paused. "Is there anything else, Ms. Platt?"
"Yes, actually." Lauren crossed to her desk and sat down. "When this op is over, you and I will have to talk about your future with the Agency."
"If you're still sitting in that chair when this op is over, I'll be happy to have that conversation," he said smugly, yanked open the door and hoofed it out of the office.
"Everything okay?" Brian asked.
"Fine," Michael snapped as he burled past Brian and James on his way to the elevator. When they were outside and had reached the Range Rover, he looked at James. "I take it you know Lauren."
James nodded. "We worked together at Foreign Affairs. She's able."
"I don't care if she's able." Michael opened the driver's side door. "Can we trust her?"
"Yes," James confirmed. "She's a patriot."
"That's what scares me," Michael said and climbed into the vehicle.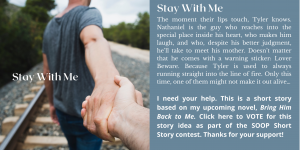 Barely a word was spoken during the drive back to the Coburg Estate just outside of Alexandria. While James and Brian disappeared inside the house, Michael roamed the grounds. He needed time to think, to fully break down the plan he'd shared with the others. It wasn't perfect. Far from it. But it was time for them to get ahead of Angela Romero, and bring her and her organization to its knees. This kind of mayhem had no place in Canada, in any Western democracy. Bolivia, maybe. Russia, of course, where the strongarm tactics of Ivan the Terrible's reign still lingered.
Jonas didn't know how long he'd been roaming aimlessly but, for the first time in days, it wasn't just that it was quiet. He could hear himself think and was beginning to let his guard down. Just a little.
"Michael…"
Michael instinctively gripped his gun, holstered at his waist, as he spun around. Then he relaxed somewhat, his hand dropping to his side. "What do you want, Brian?"
"Just for us to talk," Brian said firmly.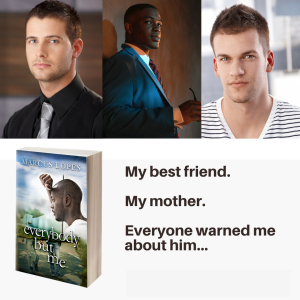 Michael stepped to the nearby cement bench in front of a tiny manmade pond and plonked down onto it. His gaze held to his feet, he saw Brian's grey sneakers pass in front of him. "I don't think you're going to like what I have to say."
"Say anything," Brian pleaded. "The silent treatment is killing me."
Michael raised his head and met Brian's gaze. "I don't know who you are. Not anymore. That stunt you pulled with Clarke…" His eyes narrowed. "If Josh hadn't shot him, would you have?"
"Yes," Brian said unapologetically.
"That's the man I don't recognize anymore." Michael gave a languid shrug. "And maybe I never knew who you really were."
"How many times do I have to apologize for staging my death and not telling you?"
"It's about more than that." Michael drew in a breath, dropped his head and kicked at the dirt. "I don't trust you, Brian. I'm not sure I ever will again."
"Michael, please…"
Michael abruptly shot off the bench, started to move away, then pivoted quickly to stare down Brian. "We finish this together. But then we're done."