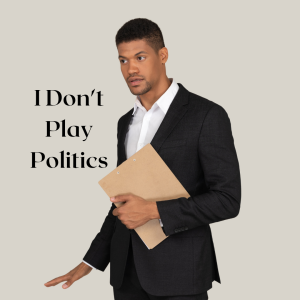 This is a continuation of 'Who Do You Trust…?'
The door to Lauren Platt's office flew up, Brian busting into the room.
"I'm sorry, Ms. Platt." Todd Manfield, out of breath and standing next to Brian, lowered his eyes. "I tried to stop him."
"It's fine," Lauren said almost motherly. "Let's make it a party. Please get James and have him join us."
Todd bowed slightly and backed out of the room, leaving the door open.
Michael glared at Brian. "I told you to leave."
"I wasn't leaving you alone in here," Brian snapped. "Not knowing if —" [Read more…] about I Don't Play Politics