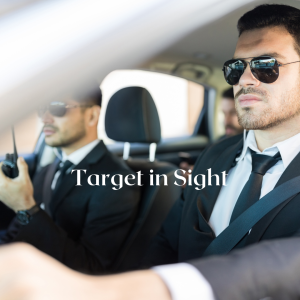 This is a continuation of 'I Don't Play Politics'
Back at James Coburg's estate near Alexandria, Michael entered the study and stopped just inside the door. His gaze zeroed in on James and Josh, who were in deep conversation near the French doors that opened onto the backyard. Their voices hushed, Michael strained to make out what they were saying. He caught an "It's complicated" and "Keep me informed" without really knowing what was being discussed. Then he saw Josh subtly flick his eyebrows and the two men fell silent. When James pivoted to face him, he closed the distance between them. "Alex said you wanted to see me."
"Yes." James gestured towards the brown leather sofa. "We need to talk about your plan. I don't like it."
Michael, standing by the sofa, glanced at Josh before addressing James. "Admittedly, it's not perfect. But with the PM giving his keynote speech tonight at his party's convention, it's the perfect opportunity for Angelique to strike. And hopefully draw her out."
"Angelique would never put herself at risk like that," James countered. "No one would. But if you're right, your plan puts the PM's life in greater jeopardy."
"Why not convince the PM to give his speech virtually?" Josh asked.
"I think he'd be reluctant to do that," Michael said. "Have you seen the recent polls? He need this primetime speech to convince his own party's members that he's not a liability and can win the next election. Really, unless you're Volodymyr Zelenskyy, it's not feasible to do it remotely."
"Excuse me…"
Michael turned towards the door. There was Alex, who slowly came forward and handed him a piece of paper. "Thanks." He studied it briefly before passing it to James.
"What's this?" James asked.
"That's the list of the PM's Protection Detail on duty today," Michael volunteered.
"How did you even get your hands on this?" James immediately raised a hand. "Never mind."
"We have another problem." Michael pointed at the paper. "Do you see it?"
After glancing at the page a second time, James nodded. "Yes. Angelique already has someone on the inside."
"I need the PM's location. Now!" Michael stared down James. "I'll need your help with that. You have a better working relationship with Ms. Platt than I do." He started for the door.
"I'll get it," James called out. "But surely, Michael, you realize that you can't go after the PM on your own."
At the doorway, Michael turned around. "Fine. Josh can come with me."
"And Brian." James waited a moment, then added, "Leave your personal issues out of it. He's a good agent. You know that. And, on this, you can trust him. And you need him."
"Fine," Michael grunted. "But I don't care if he is your son. Brian does as I tell him. And I swear, if he steps out of line by even a millimetre, I will put him down." Then he spun around and left the room.
Lead-footing it towards the main entrance, Michael had to pass through the kitchen. He came to an abrupt stop when he saw Brian seated at the island bar-counter. Their gazes met and, despite his intention, he didn't look away. There was something in those owlish grey-green eyes that retained, although slightly diminished, a certain power over him. Because James was right. When it came to protecting the PM, and the country in general, Brian could be trusted. And Michael couldn't deny, either, that Brian was a good agent. He was the one who had recruited him after all and, intentionally or not, had taught him how to love.
"Alex gave you the list, right?" Brian asked.
"Yes. Thanks." Michael checked the time. Twenty-six minutes past four. No more time to waste, but the words were clogged at the back of his throat. At least until Josh appeared at his side. "You're with us, Brian."
Brian stood. "What's going on?"
"I'll explain on the way," Michael said, then continued towards the foyer. He opened the door, let Josh pass ahead of him, then threw up his arm to block Brian. "Let me be clear this time. I'm in charge. Cross me, and you'll regret it." After a quick stare-down, he dropped his arm. He followed Brian out of the house and to the Range Rover, climbed behind the wheel and flipped the engine.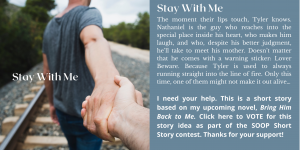 Speeding towards Ottawa, Michael didn't tell Brian what was going on. He maintained radio silence as he impatiently waited for the chirping sound that signalled a new message, or Hozier's 'Take me to Church' that he'd set as his ringtone. They'd been on the road for forty minutes, so why hadn't James contacted him with the PM's location? Surely he understood the risk of them not acting to protect the PM's life. And James undoubtedly had the clout and influence to secure the information. Then, switching lanes, Michael's gaze met Brian's in the rear-view mirror and he was the first to look away. Okay, I trust him, he thought. I have to. But are we really done? A question that had to wait until the madness ended.
"What's your plan?" Josh asked from the front passenger seat. "James gets you the PM's location, but how do you expect to get to him?"
"You're going after the PM?" Brian barked, the first words he'd uttered since they'd left the estate. "Jesus, Michael."
"I'm going to warn him," Michael shot back. "And hopefully identify who within the PM's circle is working for Angelique."
"You don't know?" Josh asked. "The list. I thought —"
A phone rang. Not Michael's, but Josh's.
"Is that James?" Michael asked. And when Josh nodded, he added, "Put it on speaker."
"The PM is in residence until six fifteen," James said. "Michael, Lauren has arranged for you to brief the PM on an urgent national security matter. How far out are you?"
"Fifteen minutes," Michael confirmed.
"You'll be going in alone," James announced. "Josh can't be directly linked to this operation, and Brian's security clearance isn't high enough."
"How the fuck is that possible?" Brian spat. "I'm the senior agent!"
A brief silence.
"Fine," Michael agreed. "I go in alone."
"And unarmed," James cautioned.
"Of course, it has to be complicated," Michael mumbled, pressing down on the accelerator to speed through the amber traffic light. "Guess I'll have to improvise…"
Another silence settled in, and Michael didn't want to break it. It was calming and reassuring in that moment. That maybe, in the next few hours, this would be over. And that, maybe, he could return to his former life. A life before the Agency and the storm that had swept him up in its net. A life before he'd become a ruthless man who'd learn to maim and kill without remorse. A life before … before Brian and the love that had dramatically changed his life. Maybe we are over, he thought, glancing again in the rear-view mirror and grateful that this time their gazes didn't meet. Stopped outside the prime minister's residence, he shifted the gear into park and killed the engine.
"This is crazy," Josh said, exasperated. "You don't even know who you're looking for."
Michael released his seat belt and shifted to face Brian. "Did Todd run background checks on everyone on the list?"
"Yes," Brian said and met his gaze. "He said nothing stood out. No flags in the RCMP files either."
"All right." Michael got out of the vehicle, pulling out his cell phone at the same time, and placed a call. "Todd, this is what I need you to do…" He spoke in a whisper, moving away from the Range Rover as he explained his request, because he didn't want Brian or Josh eavesdropping. Because if he were wrong, they'd come after him with guns blazing. And not necessarily figuratively. But if he turned out to be right…
"Something you want to share?" Josh asked with a slight edge.
"In time." Michael took a step forward, but Josh's hand landed on his arm. "What?"
"Be careful."
Michael smiled faintly. "I will." As the stare-down continued, those umber eyes drawing him into some secret fraternity, he added, "Promise."
"If something goes wrong…" Josh removed his hand. "We've got your back."
"I know. Thanks."
Making his way to the guardhouse, Michael wondered, What the fuck was that? He passed through the full body scanner, and was then escorted to the residence by an unsmiling black-haired beauty. Inside, he followed the Dominic Cooper lookalike down a long corridor and into a spacious room.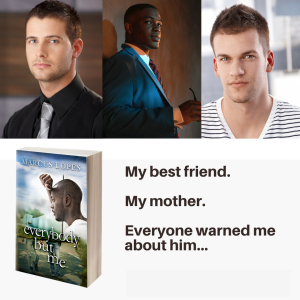 "Agent Reid, please, have a seat," the silver-haired man said. Standing behind a medium-sized mahogany desk, he pointed to the black leather sofa. It was Guy Denault, the prime minister, who was taller than he looked on TV and better looking in-person. "As you know, I don't have a lot of time and Ms. Platt said this is urgent."
Michael looked at the shorter, balding man standing a few feet away from the desk. "Prime Minister, I need to speak with you alone."
The prime minister removed his glasses. "Mr. Neuman is my national security advisor. He stays."
"With respect, Prime Minister…" Michael took three steps towards the desk. "It's not a request. What I have to tell you is for your ears only."
"You heard the prime minister," Neuman snapped. "I stay."
"If I may…" Michael walked cautiously to the prime minister, leaned in close to his ear and whispered, "Excelsior."
"Bill, give us the room," the prime minister ordered.
"Prime Minister, I must insist," Neuman countered. "If this is a national security matter, I should —"
"Bill…"
The prime minister's decisive tone made Neuman flinch, and Michael took that as his cue. He crossed to Neuman and escorted him out of the room, closing the door in his face when he turned around to protest. Moving back towards the prime minister, this time he followed the gesture to sit and dropped onto the sofa.
"All right, Agent Reid…" The prime minister sank onto his chair. "You have my attention…"