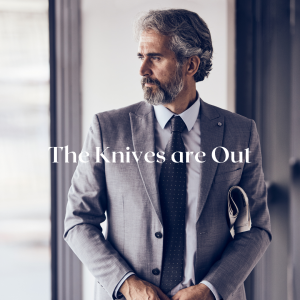 This is a continuation of 'Target in Sight'
"Tell me about Excelsior," Michael said flatly.
"I remember it like it was yesterday," the prime minister said with an air of defeat and leaned back in his chair. "It was my first time leading a covert op as a Major-General, and making the decision to engage from a war room. Everything about Excelsior, then, seemed so necessary given what was happening in the world."
"Angelique Romero is out for revenge," Michael said bluntly. "More than that, actually."
"God, I haven't heard that name in years." The prime minister ran his hand across his wet mouth. "When I gave the order to take out her father, I didn't know she was standing four feet away from him. It wasn't until I read the report…" He drew in a breath. "I can't even imagine what that must have been like for her."
"I need you to focus, Prime Minister." Michael glanced at the door when he thought he heard a noise. Nothing. Then he slid to the edge of his chair and trained his gaze back at his 'boss.' "We know that Angelique has someone working on your security detail, but we've yet to identify him. We believe he's somewhere on the premises now. Two of my associates are outside the front gate. I could use their help to find and neutralize him."
Denault sat up straight. "What about the other members of my security team? Can't they help?"
"If Angelique managed to get one person onto your security detail, it means she had help. That begs another question. Who else is working for her?" Michael bit his lip. "That means there are few people I trust. And I can't trust the other members of your security team until I have a chance to check them out myself." He stood. "Please call the guardhouse and tell them to let my team in."
The prime minister started to reach for his phone, then pulled his hand back. "Maybe you're working with Angelique and that this is part of her plan."
"If I were working for Angelique, the moment I'd walked through the door I'd have put a bullet in your head." Michael crossed his arms. "With respect, Prime Minister, I'm confident that you've been briefed on what I've done over the past few days. I might not like your politics, but I swore an oath to protect this country from all threats, foreign and domestic. And I'll do that." He paused. "And if you can't trust me, trust James Coburg. I'm here because of him. We're working on this together."
"I don't really have a choice at the moment but to trust you." The prime minister picked up his phone. "Let Agent Reid's associates in when they arrive."
Michael whipped out his phone and sent a three-word message: 'It's a go!' Then, at the knock on the office door, he asked, "Are you expecting anyone else?"
"It's probably Corporal Wade, the lead security officer on shift," the prime minister said as he stood and checked the time. "I'm scheduled to leave for the convention in five minutes."
"We need to delay that for a bit." Michael crossed to the door and started to open it slowly but staggered backwards as it swung wide.
"Prime Minister…" The rugged-looking blond, dressed in a black suit, charged into the room. "We leave in five minutes." He narrowed the distance between him and Michael and extended his hand. "You must be Agent Reid. I'm Eric and I'm responsible for the PM's security this evening. Your team is just down the hall."
Michael accepted the firm handshake. "We have a situation and need to delay the PM's departure."
"Not without telling me what this is all about," Eric countered. In the silence that followed, he backed up and closed the door. "Look, Agent Reid, if you want me to trust you, you need to tell me what's going on."
Michael, hesitating, shifted his gaze between the corporal and the man he promised to protect. After a few seconds, he said, "We have credible intel that there's going to be an attempt made on the PM's life tonight. We also know that there's someone on the PM's security detail who's involved."
"Findlay!" Eric punched the air. "That bastard." He raised his wrist to his mouth and spoke into the com. "Constable Blanchard, this is Corporal Wade. Call me on my cell." Seconds later, a phone rang and Eric answered it. "Where's Constable Findlay at this moment?" A pause. "I want you to discreetly detain Findlay. Take him to Meeting Room A. I'll be there shortly."
Michael, as Eric hung up, quickly sent a text message to Brian. Then he looked at Eric. "Who's Findlay?"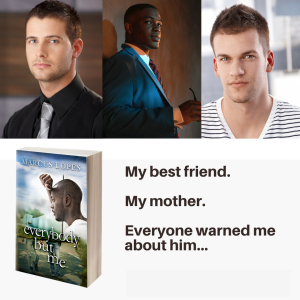 "He's on tonight's security detail," Eric confirmed. "But he wasn't scheduled. A last-minute substitution when one of the other officers suddenly fell ill. I didn't want him on tonight's rotation because he wasn't on the back-up list, but Neuman insisted."
"Neuman?" Michael looked at the prime minister. "Was he involved in any way with Excelsior?"
The prime minister shook his head. "No. But he's bloody ambitious. I just never thought…"
"Where's Neuman now?" Michael asked Eric.
"He left for the convention centre five minutes ago." Eric pulled out his phone and, putting it to his ear, added, "I'll have him detained as well."
"No." Michael gestured Eric to hang up. "We can't let Neuman know we're onto him."
Eric's wavy eyebrow arched. "What do you suggest then?"
Michael smirked. "Let's use Neuman to catch an even bigger fish." He turned to the prime minister. "For the time being, you stay here. Don't leave this room unless you're with either Eric or myself. Understood?"
"Sort this out as quickly as possible," the prime minister ordered. "I intend to give my speech tonight. Perhaps a little later than expected, but I still plan on delivering it. Do you understand that?"
Michael nodded, then followed Eric out of the office, down the corridor and into another room. His gaze landed first on Josh, leaning up against the far wall, then Brian, standing near the window and massaging his hand, and finally on the bald guy seated in a chair with a bloody lip.
"What the hell is going on here?" Eric shouted.
"Has he said anything?" Michael asked Brian.
"Nothing useful," Josh said.
"You can't do this!" Eric barked.
"We've wasted enough time," Michael shot back. "And if we want to stay ahead of Romero, we need answers. Now. I'd like to think that you're on our side, Corporal Wade, but if necessary, I will do this without you." He waited a moment as Eric scanned the other faces in the room, then said, "Got a plastic bag?"
"I'm on your side, Agent Reid," Eric snapped. "But you can't do that here."
Michael crossed to Eric and whispered, "I'm not going to kill him, just scare him."
They looked intently at each other, then Eric shot out of the room and returned moments later. Handing the bag to Michael, he said, "Make sure you don't kill him."
Michael moved behind Findlay, brought the bag down over his head and pulled it tight. Josh and Brian tried to hold Findlay still as he squirmed and screamed. Counting down silently from ten, Michael removed the bag when he reached one. He leaned down and said into Findlay's ear, "I don't have a lot of time. So, talk because if you don't, the next time I put this bag over your head you won't ever talk again."
"I don't know anything," Findlay grunted, still gasping for breath. "Neuman just asked me to let him know when the PM's motorcade was about to enter the convention centre."
"Why?" Eric asked.
"I don't know why!" Findlay yelled. "He just said I'd be serving my country at the highest level."
Eric stepped briefly into the corridor. Two other agents entered behind him and took Findlay into custody. "We need a new plan. There's no way now that I'm letting the motorcade leave with the PM."
"You need to get the PM to the convention discreetly," Michael said. "Let us worry about the rest. But I need Findlay and I'll need to see his personnel file."