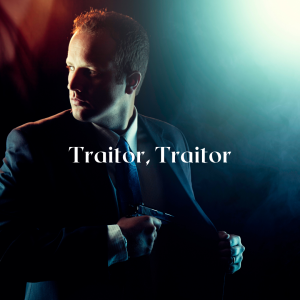 This is a continuation of 'The Knives are Out'
Outside the prime minister's residence, Michael removed the handcuffs from Findlay's wrists. "Do you understand what you have to do? And the consequences if you don't?"
"Yes," Findlay said weakly.
"Because as we speak, my colleague is on the way to your mother's house."
"My mother isn't involved in this!" Findlay barked.
"Maybe. Maybe not." Michael shoved Findlay towards the driver's side door to the armoured black Mercedes. "You call Neuman as planned. We'll be monitoring the channel. Any hint of a warning, and your mother —"
"I'll do what you want," Findlay interrupted. "Just, please, don't hurt my mother. She's all I have in this world."
"That's up to you." When Findlay was behind the wheel, Michael closed the door, then tapped on the window and waited for it to open. "Remember, I'm listening. And I'll be close enough to put a bullet in your head if you screw us." He stepped back, watched as the motorcade rolled towards the gate and disappeared into the street. Then he headed to his vehicle where Brian was already strapped in and waiting for him.
"And you say you don't recognize me?" Brian asked.
Michael, fastening his seat belt, glanced at Brian and censored himself. Don't take the bait, he thought as he flipped the engine.
"Sure, just ignore me," Brian mumbled.
"There's a difference," Michael grunted as he navigated the vehicle towards the road, "in that I'm not putting my own agenda first. You took Clarke to some clandestine location, tortured him, and put this whole operation in jeopardy."
"You put a plastic bag over Findlay's head and tried to suffocate him," Brian shot back. "Then you sent your boyfriend to threaten his mother! So, like always, there's one set of rules for you and another for the rest of us."
"Josh isn't…" Michael's voice trailed off. Again, he knew that Brian was trying to bait him, and he wouldn't let him. He took a breath, then added, "We have a job to do. Let's do it and keep our personal issues out of it."
Brian sucked his teeth. "I see the way you two look at each other. Seems like you've already lined up my replacement."
Michael, his eyes never leaving the road, spat, "Don't be a prick." Sure, there's a connection between Josh and me, but it's not romantic. It's more that we'd do anything to protect our country. We're patriots, brothers. Or maybe…
It didn't take long for Michael and Brian to catch up to the motorcade, but they stayed back about a hundred metres. They weren't that far away from the convention centre, either, and still his earpiece was quiet. Why hadn't Findlay placed the call.
Brian broke the silence first with, "What the hell is Findlay waiting for?"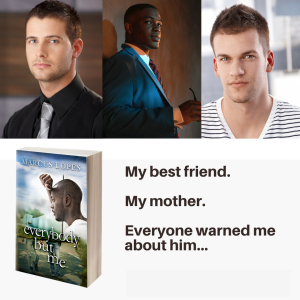 "I don't know." Michael drummed his fingers into the steering wheel. "If he doesn't place the call soon, we move in and take him out."
Then a somewhat garbled voice streamed through Michael's earpiece. It was Findlay's. "We're a minute out, north Colonel By entrance."
"That wasn't the plan," another voice snapped.
"Neuman," Michael whispered.
"Last-minute change in protocols," Findlay announced.
"Understood," Neuman confirmed, then silence.
"Goddammit, he just sold us out!" Brian shouted.
Michael pressed down on the accelerator, navigated the Range Rover into the opposite lane, weaving in and out to avoid the oncoming traffic. Unfazed by honking horns, he finally cut in front of the Mercedes Findlay was driving. Stopped in the middle of the road, he sprang from the vehicle, his weapon drawn and finger on the trigger. "Get out of the car," he ordered.
No movement.
"Cover me," Brian said. He moved stealthily to the driver's side, opened the door and dragged Findlay onto the pavement.
Michael approached, his gun in one hand and his phone in the other, and stared down at Findlay. "I warned you about the consequences if you screwed us." He took a step back, raised his mobile to his ear and said, "Take her out."
"No!" Findlay yelped. "Wait. I'll tell you … everything."
"Hold on," Michael said, his hand with his phone dropping to his side. "Talk!" He listened as Findlay spoke quickly while sobbing, spewing out details that he still wasn't sure were true. Yet it was enough to give him pause. Temporarily. He wasn't, after all, the monster Brian had insinuated him to be. There wasn't, either, a different set of rules for him. But sometimes — and he knew this — he blurred the lines. He returned the device to his ear. "Abort." He ended that call and made another. "Eric, it's Michael."
"I have the PM in a secure location inside the convention centre," Eric confirmed.
"We've been played," Michael said urgently. "Get the PM out of there. Now!"
As Michael hung up on Eric, members of the prime ministerial security team swarmed in on Findlay and, once again, took him into custody. Sirens wailed, and the scene quickly became chaotic as city police cruisers arrived along with the OPP and RCMP. Traffic had been stopped in all directions. A helicopter circled above.
"Agent Reid…"
Michael walked towards the uniformed OPP officer approaching him. A woman in her late-forties maybe, her brown mostly hidden under her service cap. "You must be Superintendent Daniels," he said as they shook hands.
"Correct," she confirmed. "My instructions are that my officers will liaise with you. What can you tell me?"
"We have an active threat against the PM." Michael pointed to Findlay, handcuffed and being led away. "He's part of the PM's security detail as well as working with a woman named Angelique Romero. Long story short, Romero plans to assassinate the PM at today's convention. Or try to. We're not going to let that happen. As we speak, we're clearing the building and the bomb squad is on the way. I want a two-kilometre perimeter around the building. No one gets in or out without my say-so."
"Understood." Daniels, her head tilted to the left to speak into her radio, moved off.
Michael crossed back to the Mercedes, which Brian had just finished searching. "Anything?"
"No." Brian looked at Michael. "Do you think Findlay is playing us again?"
"I'm not sure, but…"
"But…?"
Michael met and held Brian's gaze. "Something doesn't feel right. Was Findlay's phone in the car?"
Brian pointed to the redhead in the black suit standing on the other side of the Mercedes. "I gave it to him to secure as evidence."
Michael marched to the redhead and held out his hand. "I need Findlay's phone." The guy reluctantly handed it over. It was unlocked, and Michael scrolled through the call log. Then he took out his phone and compared Findlay's calls to his. He looked up and met Brian's gaze. "Findlay didn't play us. Eric did!"