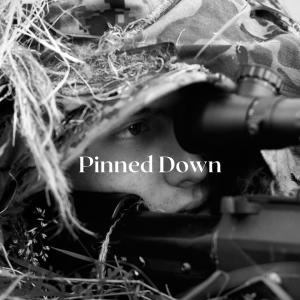 This is a continuation of 'Persuasion'
"Don't take this the wrong way," Daniels said as she navigated the empty streets, "but you seem young to be leading this kind of operation."
"Maybe I am," Michael acknowledged. "I was there when it started and know the players. Brian and I have both been targeted. On one level, it's personal." He glanced at Daniels. "But on the other level, and more importantly, my loyalty was never for sale. My duty, first and foremost, is to my country. I will serve her and die for her, if necessary."
"The reports coming in indicate at least thirty arrests so far at the Agency."
"It's a nightmare," Michael said. "The Agency may never come back from this. How did Angelique Romero succeed at that level of infiltration? It puts not only the Agency's work at risk, but also that of the other law enforcement units we work with. The repercussions are far-reaching."
"We're going to nail these bastards."
"I hope you're right. For the moment, let's focus on getting the PM back."
"Do you…" Daniels's voice trailed off as she made a sharp turn. "Do you think he's still alive?"
"I think it depends on Eric Wade's state of mind."
A silence settled in for the next ten minutes. Was the prime minister alive? While money may have motivated Wade's involvement with Romero, was it enough for him to kill the country's leader? Surely he knew that if he did that his life was over. If the police didn't kill him, someone in prison would. Romero would make certain of that. No matter what happened, Eric Wade's life was on a timer. A short one. Michael was sure of that, too. Secretly, he wanted to be the one to put the bullet in Wade's forehead.
Michael undid his seat belt as they neared the scene with four police cruisers, their rooftop lights flashing and their headlights on high to illuminate the dark stretch of road. He could see another vehicle behind the police cars. After getting out of their cruiser, Michael and Daniels headed to check out the abandoned SUV.
"I recognize the plates," Michael said, pointing to the rear bumper of the black Escapade. "It was at the PM's residence earlier. I saw him get into it." He asked a nearby police officer for their flashlight, knelt and shone the beam of light up and down the shoulder of the road. "They switched vehicles. There's a second set of tracks."
"Someone was waiting for them," Daniels suggested.
"Likely." Michael rose and turned around. "Eric knows the security protocols, but he probably didn't count on the city being locked down."
"But did we get the roadblocks up fast enough?"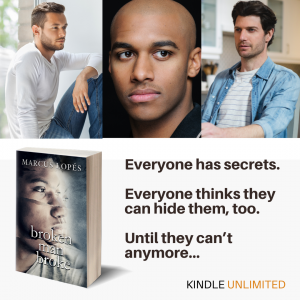 We? You're the one who hesitated! But this was no time to argue about jurisdiction, or who had done what … or hadn't. They had one objective — to get the prime minister back alive — and they still had to work together. He was a professional. And now was the time to demonstrate that. "I hope so."
"I don't like the odds," Daniels admitted.
"We just need to find a way to turn the odds in our favour." Michael's phone rang and he stepped away to answer it. "Tell me you're calling with good news, Brian."
"'Fraid not," Brian said. "James did some digging, but he didn't find anything on Eric, nothing that we didn't already know."
"Okay, thanks." Michael ended the call and looked at Daniels. "Is Neuman in custody?"
Daniels nodded. "Yes."
"Come on." Michael started back towards the police cruiser. "I need to talk to him. Now."
Opening the driver's side door, Daniels asked, "Why?"
"Because if I'm right, the odds are about to turn in our favour."
Michael wished travelling across the city could always be this fast. With no one on the roads, it took less than fifteen minutes for them to reach the Ottawa-Carleton Detention Centre on Innes Road. He kept his cool as the duty officer called his superior before unlocking the door that led to the temporary holding rooms. There was a beefy, bald officer outside one of the rooms, who immediately touched a card to the greyish card reader and then threw open the door. Michael let Daniels enter first.
"What the hell is going on?" Neuman snapped as he shot out of his chair. "I was brought here in handcuffs. I'm the goddamn National Security Advisor to the prime minister. And —"
"And you're being detained," Michael interrupted. "Until we sort out the situation."
"Have you found the PM?" Neuman asked.
Gotcha. "We never said the PM was missing." Michael pointed to the chair. "Sit down, Mr. Neuman." He watched Neuman's beady eyes widen and fill with panic at the realization he'd just given himself up. After Neuman dropped onto the chair, Michael turned to the guard standing in the doorway. "Give us the room. And turn off the camera and audio."
"Michael, we can't —"
"Yes, you can," Michael broke in, shutting down Daniels's protest. "When the public inquiry takes place, you simply tell the committee I ordered you to. Say I even pulled my gun on you. But right now, we're in a race against the clock. We either act or…"
Daniels didn't immediately speak, but eventually said, "Okay. I stay in the room with you. And we do this by the book." She nodded to the guard at the door. "Do as Agent Reid instructed."
"Ma'am, with respect —"
"A superior officer just gave you an order," Daniels spat.
The officer retreated, closing the door behind him.
Michael waited about a minute before he spoke again. "You're not officially under arrest, Mr. Neuman. That's because I need you to know that your rights, so far, have not been violated. I don't have time for us to play good cop bad cop, so let me blunt. We know you're involved with Angelique Romero and are planning to assassinate the PM. We've traced the payments in your bank account to a shell company in the Cayman Islands. It won't take our forensic accountants long to get to the source."
Neuman waved him off. "That doesn't prove —"
"Findlay recorded his conversations with you and Eric Wade." Michael crossed to Neuman. "I need you to give me the PM's location."
"I can't," Neuman said weakly.
Michael heard the fear in Neuman's voice. Perhaps his involvement wasn't by choice but by force. Still, whatever he knew, Michael wanted to know. Now. He took out his gun and placed the nozzle against Neuman's left kneecap.
"Michael!" Daniels shouted.
"You're free to leave the room!" Michael barked, his gaze never leaving Neuman's. "I'll give you to the count of three. One."
"You wouldn't," Neuman said defiantly as if he were daring Michael to pull the trigger.
"Two…"
"Agent Reid, the Canadian government…" Neuman tried to move his knee away. "Must I remind you about the Gevena Convention? Torture —"
"You don't want to test me, Mr. Neuman. I will put a bullet in your knee, and then the other one. And I'll keep shooting until I get the information that I need." A pause. "Three."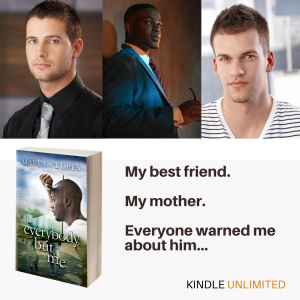 "Glencairn Avenue!" Neuman yelled and wiped the sweat from his high brow. "Glencairn Avenue. I don't know the exact number, just that it's a vacant house undergoing renovations. Eric's supposed to stay there until…"
"Until what?" Daniels asked.
"Until he's told where to dump the PM's body."
Michael whipped out his phone, composed a text and sent it, then dialled the same number. "Lauren, it's Michael. We have a possible lead on the PM's location. I've sent you the coordinates. I want a tactical team waiting for me when I get there."
"What's your plan?" Daniels asked.
Michael and Daniels were back in the police cruiser and speeding towards Glencairn Avenue with three other police vehicles following behind. A plan? How could he have a plan when the situation changed every five minutes? He'd been taught to adapt, and with the Agency compromised, he'd keep the 'plan' to himself. "Still working it out."
"Work it out fast," Daniels counselled. "We're less than two minutes out. And I know there's a lot going on, and maybe you're not sure who's really on your side. I am, and you can trust me, Michael."
Michael didn't respond, just stared ahead into the dark night until their vehicle came to a stop a few feet away from the perimeter established two blocks away from Glencairn Avenue. It was a smart move by the unit's commanding officer to set up out of sight of the potential target location. He got out and hustled into the tactical unit's command centre parked at the corner.
"Agent Reid," a dark-haired man greeted him with a firm handshake. "I'm Captain Orson. My men and I are here for whatever you need. We've identified the possible target." Orson stepped to the narrow counter with a map of the street and pointed to the circled lot. "I've placed my officers so that we have a view of the property from the north, east and west perimeters. The south leaves us too exposed and would announce our presence. So far, no movement."
"Nothing at all?" Michael closed in on the monitor behind Orson. "Then Wade already knows you're here."
"If that's true…" Orson picked up an iPad from off the counter and showed Michael the blueprints of the house in question. "Best guess is that they're hiding out is the basement. Windows are small, so it'd be easy to stay out of our lines of sight."
A phone rang. Another man in a black tactical uniform with blond hair sticking out from under his helmet approached and held out a SAT phone. "Agent Reid, it's for you."
Michael took the device and placed it to his ear. He didn't say a word, just listened until the line went dead. He handed back the phone and looked at Orson. "Have your team ready to breach in fifteen minutes." He strode to the door.
"Michael," boomed in the air. "Agent Reid!"
Outside, Michael ignored the call-outs as he put on a bulletproof vest. Adjusting the straps, he locked gazes with Daniels, who now stood before him. "I need you to coordinate with local law enforcement. Enforce a one-kilometre perimeter in all directions. No one in or out."
"What's changed?"
"Members of the Conservative caucus are meeting as we speak," Michael said. "Bill Matheson, the finance minister, is trying to convince his colleagues to go public with the PM's disappearance. It's a power grab. I don't do politics, but his move makes me suspect that he, too, is on Romero's payroll. We need the PM alive to shut that down."
"Someone's feeding Matheson information." Daniels pursed her lips. "I'll take care of the perimeter, you get the PM back and get the bastards responsible."
"I plan to." Michael watched Daniels move off, then took out his phone and texted, "Nothing to report," to Sam. His device away, he looked down the street in the direction of the house he and Orson's team were preparing to breach. It was quiet. Too quiet, and eerily so. Suddenly, something whizzed by his head. He spun around in time to see Daniels fall to the ground. "Sniper!" He ran to Daniels, grabbed her roughly by the arm and dragged her behind the nearest vehicle. Crouched down next to a wheel and his weapon drawn, his gaze shifted from Daniels to the figure in the command centre doorway. A ding. Orson bolted to them.
"You hit?" Orson asked.
"No." Michael said and looked back at Daniels, who was blinking rapidly. "You good?"
"Yeah," she croaked. "Son of a bitch hurts."
Orson pulled out his radio. "Anyone have a line on the sniper?"
"Negative," was the repeated response.
Michael tightened his grip on his gun. "We need to find that bastard and take him out."