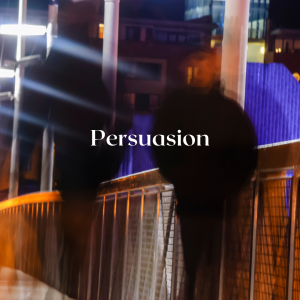 'Persuasion' is a continuation of 'Traitor, Traitor'.
The two-kilometre perimeter around the convention centre was in place, with roadblocks set up at all nearby intersections and manned by city police officers. Michael's earlier feeling, that something was of, still nagged at him. Had Findlay intentionally left his phone behind? And unlocked? Michael snapped his fingers. "Of course," he mumbled. "He wanted to send a message. And he did."
"Agent Reid…"
Michael, conferring with Brian, spun around to see Superintendent Daniels approaching.
"There's something you need to see," Daniels said solemnly.
Michael glanced at Brian, then they followed Daniels and another officer to one of the convention centre's service entrances, located on the east side of the building.
"The bomb squad…" Daniels pointed at the open garage door. "They found this when they were clearing this section."
Michael, approaching the entrance, noticed the two black Escapades with their windows shot out. He moved closer to the first vehicle, which had its front passage down open. He looked inside and briefly closed his eyes. Two of the prime minister's bodyguards — the driver slumped over the steering wheel, the other's body twisted as if he'd tried to escape to the back seat — both had bullet wounds to their heads. They were executed, was his first though. By someone they thought they could trust. He then made his way to the second SUV, where he found a similar scene. Only… In the back seat, the wounded officer's lips moved. "I need a paramedic over here!" he shouted.
"I got…" The man blinked rapidly. "Got … off … one shot." He swallowed hard. "Eric's … wounded."
Michael peeled off his jacket and pressed it against the officer's stomach wound. "Don't talk. We're going to find the bastard."
"Leg…" The guy's breathing had become more erratic. "Got him … in the … leg."
"EMS is here," Daniels confirmed from a short distance away.
Michael stepped back when the first paramedic appeared at his side. He scanned the area, saw the sink in the corner and marched to it. He washed the blood off his hands and, with nothing around to dry them with, wiped them on his jeans.
"He's lucky to be alive," Brian said with amazement.
"Lucky is the optimal word." Michael closed the distance between him and Brian, then whispered, "If the media finds out that the PM is missing —"
"Are you worried you don't know who we can trust?"
"Aren't you?" Michael asked.
"Do you think…" Brian nodded discreetly towards the SUVs. "Can we trust her?"
"Superintendent Daniels?" Michael looked in her direction, smiled when their gazes met, then said to Brian, "My gut says yes. And, really, unless the situation proves otherwise…" He tapped Brian on the arm, then led him towards the superintendent. Pointing at the security cameras in the ceiling, he said, "We need to see the footage from those cameras ASAP. Corporal Wade has at least a fifteen-minute head start and we need to find him."
"I'm on it." Daniels reached for her radio.
"And I need you to do something else." Michael waited until Daniels had finished speaking, then added bluntly, "Lock it down."
"The perimeter is already secured," Daniels said askance. "No one is getting in or out … just like you ordered."
"I'm not talking about the convention centre." Michael pursed his lips. "Lock the city down. Now!"
"There's no way," Daniels started to protest.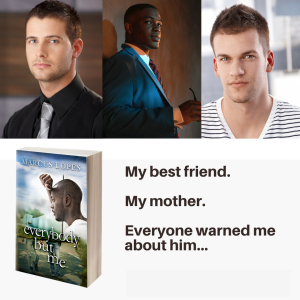 "We don't have any other option," Michael shot back. "Right now, we don't know if the PM is dead or alive. And if he's delivered to Angelique Romero, he's as good as dead. Controlling access in and out of the city may be the only way to find the PM, if it isn't already too late."
"I'll talk to the mayor," Daniels said defensively. "He'll have to —"
"Never mind," Michael interrupted, took out his phone and, waiting for the call he'd placed to be answered, moved away from Daniels. "Lauren, it's Agent Reid. Are you up to speed? Good. I'm running into roadblocks here and have no time for bureaucratic red tape. This is what I need…" The call lasted less than three minutes, then he returned to Brian and Daniels, who both looked at him with suspicion.
Brian handed his phone to Michael. "Here's what James sent me on Eric."
Michael reviewed the information, gave the phone back, then stared down Daniels. "I need to brief the senior officers on site so they can get the right information out to their officers on the street. Can you arrange that?"
Daniels nodded. "Yes. When?"
"Five minutes. Outside the main entrance to the convention centre."
"Done." Daniels reached for her radio as she moved off.
Just then, there was the screeching associated with the emergency broadcast system. Michael checked his phone to read the message that instructed people to shelter in place.
"You got Lauren to lock down the city?" Brian asked with disbelief as they made their way to the briefing location.
"I think everyone is panicking," Michael said. "There will be enough hard questions to answer when this is over, like how Romero was able to infiltrate the PM's protective service and kidnap him." Then an awkward silence accompanied them the rest of the way. In the midst of this political crisis was their own storm that, despite everything, they couldn't outrun. It was present — on full display — in every look, every touch, every recoil, in their words and tone. Why couldn't Michael let it go? Let Brian go?
Brian broke the silence with, "What's wrong, Michael?"
"This is," Michael said with an edge. "I mean, my gut tells me this isn't going to end well."
Officers gathered in front of them, and exactly five minutes after Michael had spoken to Daniels, he delivered his profile of Corporal Eric Wade. A young, timid boy who'd survived the physical abuse of an angry, often jobless father, the suicide of his older sister, and the aftermath of a mother who'd walked out when he was nine. Despite a chaotic childhood, he became an honours student in high school and university. He'd had a distinguished career in the navy before joining the RCMP and the protective services. Despite his success, he was a gambler with a huge debt owing to a ruthless mob boss. Clearly money was a key motivator in his actions and his decision to work for Angelique Romero.
"Eric Wade is armed, dangerous, and desperate," Michael said as his gaze roamed the faces of the two dozen law enforcement officials gathered in front of him. "No one is to engage Wade on their own. You find him, you call it in. Make sure all your teams know that." He glanced at his watch. "He now has a thirty-minute lead. Let's get out there and find him. Any questions? Good. Let's move!"
"You didn't give them a chance to ask a question," Brian said cheekily.
"Because we don't have time for that," Michael snapped. He pivoted to his right when a hand squeezed his arm. It was Daniels. "I don't like the look on your face."
"We might have a problem," Daniels said gravely. "There's a reporter asking questions about the PM's whereabouts."
"Who is it?" Michael asked.
"Sam Whyte," Daniels confirmed. "With the Ottawa Post."
"Fuck," Michael growled, rubbing his forehead. "I'll deal with Sam." He turned to Brian. "I want you to contact Todd Manfield back at the Agency. Don't speak to anyone else. Have him go through Wade's finances like he's performing a cystoscopy."
"We know he has gambling debts," Brain said askance. "What else are you expecting to find?"
"Maybe nothing." Then Michael's tone hardened. "But I just need you to do it." After a brief stare-down, he followed Daniels to the nearby OPP cruiser and got in.
"Things seem tense between you and Agent Clarke," Daniels said hesitantly as the vehicle rolled forward. "Anything I should know?"
"No!" Michael barked. A few minutes later, he added, "Sorry. It's just complicated. But that won't stop Brian and I from doing our jobs." He paused. "Any word on the agent that was shot?"
"He's in surgery." Daniels glanced at him. "The paramedic I talked to didn't seem that optimistic though."
"Let's hope he's wrong."
Without any traffic, it took two minutes for them to arrive at the checkpoint at the Bank and Albert Streets intersection. Michael scrambled from the cruiser before Daniels killed the engine and charged towards the guy with the thick black hair shouting questions the loudest.
"Agent Reid, can you confirm that the prime minister is safe?" Sam asked.
Michael lifted the yellow perimeter tape and gestured Sam to pass under it. Once Sam had done that, Michael grabbed his arm and led him to the corner of the building housing the Shoppers Drug Mart. His anger getting the best of him, he shoved Sam against the stone wall with the unexpected force he usually reserved for low-level perps. "Don't talk," he ordered and raised a finger as Sam opened his mouth to speak. "Just listen…"
"That's it?" Sam rolled his shoulders. "Everything you just told me I already knew."
"Don't push it, Sam."
"Don't push it?" Sam's ovalish eyes widened. "Did you forget what happened to me barely twenty-four hours ago? The guy who tried to kill me … because you —"
"Sam —"
"No, Michael," Sam spat. "You owe me."
Michael didn't immediately respond, the intensity of those oatmeal-brown eyes staring at him a reminder of that they'd been — even briefly — and what they could have been before Brian's resurrection. He dropped his head, took a breath, then looked up. "Fine. I'll give you an exclusive."
"An exclusive," Sam repeated.
Michael ignored the suspicious look Sam threw at him. "Off the record. And not until the situation is resolved."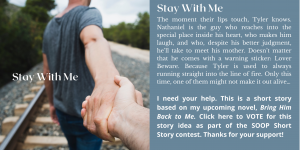 "You need to give me something," Sam insisted. "You shut down the Conservative Party's national convention. My sources tell me the PM is missing. Is that why the city is under lockdown? And we haven't heard anything from the mayor or premier or even the deputy prime minister." He took a step forward, a foot separating them. "And why is it that you're in the middle of it all?"
"I'm not in the middle of it," flew out of Michael's mouth before he could retract it. "The situation is fluid. And you shouldn't even be here. Everyone was told to shelter in place. That includes you."
"The people deserve to know what's going on," Sam countered. "And that's my job."
"Then help me do mine." Michael moved closer, six inches separating them, and now he could smell Sam's peppermint breath. "Go home. I don't want anyone else hurt."
"So, there have been casualties?" Sam took out a notebook and scribbled in it. "How many?"
"Sam, I swear…" Michael curled his fingers into fists, then took two steps backwards. "I'll have one of those officers arrest you for breaking the lockdown."
"You can't silence the press," Sam said with an edge.
"That's not…" Michael let his voice trail off, voluntarily censoring himself. "I'm just trying to keep you, and the rest of the city, safe."
"I want a sit-down with the PM." Sam smirked. "Can you get me that?"
"Maybe."
A silence.
Sam put his notebook away. "I want an update every hour. If I don't get one, I'll write the article based on what I already know. And that won't be good for you, the PM, or the Agency."
Michael signalled to an officer, who escorted Sam back behind the perimeter line.
"Is he going to cooperate?" Daniels asked, approaching cautiously.
"Only time will tell." Michael's phone vibrated. He pulled it out of his pocket and looked at the screen. "We've got a lead…"