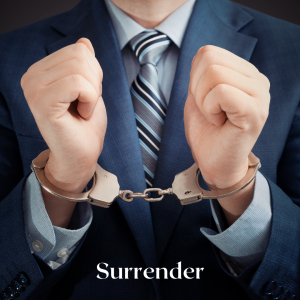 This is the sequel to 'House of Cards'
As Michael stared down James Coburg, burly men swarmed in and surrounded them. With his gun still drawn, he said, "Do you honestly think that, after everything that has happened, I didn't come prepared for this?"
"Look around, Michael," James said cavalierly. "You've turned one weak man against me, but these other men…" He gestured around the room. "They're loyal to me."
"Loyalty is one thing," Michael shot back. "But are they prepared to die for you? Or spend the rest of their lives in jail?"
James smirked. "These men will put you down before you can even pull the trigger."
"Maybe. But I don't think it's going to come to that." Michael waited a moment, then slowly holstered his weapon. "You think that because you're in your home, with your henchmen, that you have the upper hand?""I do have the upper hand," James snapped. "Besides, you're clearly outnumbered."
Michael gave a languid shrug. "Like I stated earlier, I initially thought that this was all about Angelique Romero doing something more than avenging her father's death by using her father's killers, who are all in positions of power, to leverage her drug operations. In fact, that was what you wanted us to believe and all the evidence pointed to that conclusion. Perhaps that was the goal, but it wasn't only that."
"You seem to have it all figured out," Guy Denault said. "Enlighten us."
"For the love of God, Guy, shut the fuck up!" James barked.
Michael glared at the prime minister. "It was really about the ultimate weapon. Power. And you were losing it."
"Power?" Sam asked hesitantly. "I'm not following."
Michael gestured to the prime minister. "Would you like to explain it? Get it on the record in your words?"
"Fuck you!" Guy shouted.
"The PM's poll numbers are tanking. Nothing he's said or down in the past year has changed that. Now he risks being a one-term prime minister with no legacy. His ego wouldn't allow that." Michael bit his lip. "So, to get himself re-elected, he arranged his own kidnapping with the hopes of gathering a sympathy vote."
"Are you just going to sit there James and not do anything?" Guy asked.
"Let's make a deal," Michael said cheekily. "I'll give you to the count of three to tell your men to drop their weapons, and I promise no one will get hurt."
"You continue to be under the illusion that you're in control," James countered.
"Don't accept the deal," Michael said, ignoring James's statement, "and when I get to three I'll blow out your kneecap."
"I'll give you one more chance to join us, Michael," James said firmly. "Otherwise, I'll make you watch as Josh, Brian and your reporter friend are tortured to death."
"One," Michael announced.
James shook his head. "Do you really —"
Michael quickly drew his weapon and fired.
James shrieked and, at the same time, involuntarily slid to the floor. A look of horror contorted his face when he realized half his kneecap was missing. Seconds after the gunshot, there was a loud crash and the SWAT team, led by Daniels, stormed the house and surrounded James's men. There was no resistance. Outmanned and outgunned, James's security officers laid down their weapons. Brian handcuffed the PM and Lauren/Angelique and read them their rights.
Michael knelt beside a squealing James, looked him in the eye and whispered, "When I'm done with you, you're going to wish that I'd put that bullet in your forehead." Then he stood.
Daniels came up beside Michael and said, "Paramedics are on the way. I also radioed for backup. In the meantime, my officers will secure the rest of the premises."
"When the paramedics arrive, tell them to patch that asshole up enough for transport," Michael ordered. "Your team, and your team only, will transfer the prisoners to the detention centre."
"Understood." Daniels spun around in the room. "This is unbelievable, like it's a scene out of a Tom Clancy novel."
"Power corrupts. Not everyone. Just a few who think it's absolute." Michael rubbed his forehead. "But brace yourself. When this hits the news cycle, all hell will break loose…"
***
Michael was right. Two days after the arrests of James Coburg, Angelique Romeo and Guy Denault, the fallout impacted all areas of government and beyond. Some headlines called it a 'coup.' Others blasted it as a calculated 'Attack on Democracy.' Protesters marched in cities all across the country calling for new elections. At the Agency, most divisions had their operations suspended until a 'complete and thorough' investigation was done. Other arrests occurred, including the CEOs of three companies with ties to the now former prime minister.
And during those two days, Michael sequestered himself at his condo. He spent a lot of time ruminating on the nearly five-hour debrief with the RCMP Chief Superintendent overseeing the Agency investigation. There were moments when he doubted that people believed him, that he had been able to put it altogether without being part of the conspiracy. He volunteered for a polygraph test, an offer the superintendent suggested might be taken up at a later date.
In the meantime, his job was to find a way to put his own life back together — or at least try to make sense out of it. The national threat had forced him and Brian to work together, but Coburg's arrest had wiped out whatever truce had been negotiated between them. It wasn't as though Brian had somewhere else to go, so they inhabited the condo together yet separate. No words spoken, eye contact avoided. If Brian came into a room, Michael left. And vice versa. Michael, however, knew what the problem was: he still wasn't open to hearing Brian's point of view, wasn't open to forgiveness.
"Got a moment?"
Sipping his coffee on the veranda, Michael spun around. Those owlish green eyes, which once upon a time made him swoon, were fixed on him. Now there was no reaction. "Sure."
Brian stepped onto the veranda. "I found a place to crash. With Adam dead, and a lot of the people who reported to him arrested or suspended, it's going to take longer to prove I'm actually alive. Anyway, I reached out to a friend I trained with when I first joined the Agency. He's on assignment overseas, so I can stay at his place in the interim."
"Brian…" Michael dropped his head and spoke into his coffee. "I don't have an issue with you staying in the guest —"
"And have us both walking around on eggshells?" Brian interrupted. "You had a job to do, and you got it done because were a lot better at ignoring what happened between us than I was." He paused. "I really thought I was protecting you, Michael. I never meant to hurt you."
"It's a lot to still digest. And I…" Michael looked up. "I'll sell the condo and we'll split the proceeds. Technically, with you alive, it's still yours, too. To be honest, I don't think I can live here anymore." He recoiled when Brian reached out to touch him.
"Right…" Brian drawled, backed up, and disappeared inside.
Michael leaned against the railing and, staring up at the pewter skies, was surprised by the tears banking in his eyes. It wasn't how he'd imagined it, but he understood now. It was in that last look they had just shared. They had, finally, let each other go…