Nearly fifteen weeks ago, I signed up for the Toronto Waterfront Marathon. It seemed so far away at the time, almost surreal. What was I thinking? The most I'd ever run was 23.5 km, and that was only because I'd gotten lost! Did I have it in me to run 42 km? Could I train properly around my work schedule and jet lag? Was I committed? So many questions had me doubting myself. And now, with the race four days away, it's down to the wire.
A Test of Nerves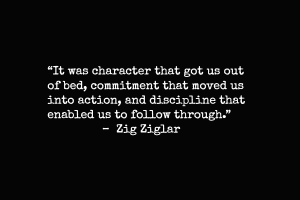 In perhaps an odd way, the years of writing helped with my marathon training. It required discipline. Showing up every day to do the work wasn't a choice but something I had to do. Didn't matter how I felt, or if it rained or if temperatures hit 40°C with humidity. I ran. It required courage. The temptation to quit a new challenge is strong in the beginning, especially when I doubted I could do it, or thought everyone around me was better. But I dug deep to find the strength — mentally and physically — to push on.
It required belief. I would not let my inner critic rule the day. I wasn't discouraged by the many, many, stories people eagerly shared about someone they knew who trained hard and then injured themselves just before the competition, or hit the wall during the race. No, I kept holding on to the belief that I can and will do this. For fifteen weeks, I've visualized giving my all and crossing the finish line. Yes, I'm nervous as it comes down to the wire but … I'm ready.
Down to the Wire
These final days leading up to the race for me are like a book release (which is happening soon, too!). I've already laid the foundation, done all I could to be a success. I don't exactly know what's going to happen the day of, except … I'm going to show up and give it my all.
What do you consider to be your greatest accomplishment? What did you learn from it about yourself? Click Reply to let me know. I love hearing from you!