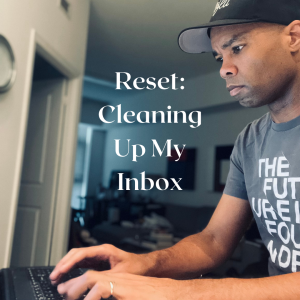 As a writer, I recognize the value and importance of a mailing list. It's a great tool, when used effectively, that helps creators build an audience and engage with their followers. And I enjoy reading and responding to the messages I receive. Some people tell me that they liked one of my books or a character or ask about a sequel. Others share what's happening in their lives. It's great building those connections.
But over the years, I've found myself signing up for numerous mailing lists — to receive a free download on the latest marketing trends for creators, or when registering for a webinar, or to be notified of upcoming book deals.
Next thing I knew, my inbox was exploding every day. More and more new messages arriving, and staying there for days (more like weeks) unread. I'd tell myself I'd eventually read them, but I only ever ended up deleting them.
About a month ago, in conjunction with my 'purging' of social media, I decided to cleanup my mailing list subscriptions. What's the point of being on a mailing list if, deep down, I have no intention of reading the content or engaging with it? [Read more…] about Reset: Cleaning Up My Inbox