I didn't always want to be a writer.
Actually, that's not true. I didn't always know that I wanted to be a writer. Growing up in a fairly religious household (staunch is, perhaps, the more apt word) and possessing a natural talent for the piano, I was encouraged to use my gift for the 'Glory of God.' So, I did … use my 'gift,' and spent my childhood and adolescence playing in church. And much to the dismay of the church elders! When I sat down at the piano, I could almost hear their moans and groans of disapproval before my fingers touched the keys. I had a penchant for doing the unthinkable: rearranging classic hymns like 'How Great Thou Art,' 'Amazing Grace' or 'There's Power in the Blood.' I was doing something that — to my parents' chagrin — came naturally to me. I was breaking the rules.
Although music dominated my formative years, I was a closeted writer. I wrote stories in notebooks and journals, which I hid under my bed. Returning to Canada after studying for eight months in Nice, France, that was when I realized writing — more than music — was my passion. And I gave myself over to it.
I quickly discovered that writing is a messy affair and that the road to success is paved with many obstacles (and rejection letters) along the way. But I wouldn't be dissuaded. Despite how daunting the writing life could be, I knew it was my calling. And I had to heed the call.
So, I wasn't surprised when, in the early part of 2005, I sat down and wrote a story about rules that mirrored my own life. My late teens to early twenties were turbulent years, and I needed rules to govern my daily life and to ground me. Those rules were … unbreakable. And that story, published in September 2005 and entitled, "Malachi and Cole," later became my first published novel, Freestyle Love.
When Freestyle Love hit the electronic bookstores in 2011, I hoped for a bestseller. That didn't happen. And that disappointed. I thought I'd written a good book. After all, I'd worked hard on the manuscript — editing, reediting and editing some more. The publisher told me they loved the story and asked for very few changes. The reviews — some good, some (many) not so good — had me doubting my talent as a writer. The book limped to a slow death, and was pulled from online when the rights reverted back to me five years later.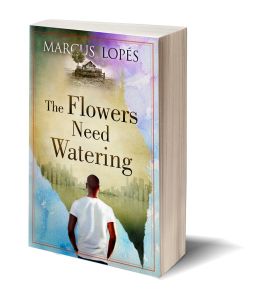 During those five years I kept writing, working to hone my skills. I read books on writing to find anything of value to help me become a better writer. I had also written another novel, and began researching what it would take to self-publish. So, I decided to go the self-publishing route with The Flowers Need Watering, which is available on Amazon.
I learned a hard lesson with Freestyle Love, one that I wouldn't repeat with The Flowers Need Watering: the importance of a professional editor. In reviewing the manuscript for The Flowers Need Watering, my editor hit on all the big-ticket items — character and plot development, structure, continuity, story arc, theme development, repetition and plot holes. He didn't only point out what wasn't working, but also what worked well. Through that process I realized something else. Maybe Freestyle Love, despite what I thought at the time, wasn't my best effort. Now I knew I could do better. So, I decided to try.
Taking it to the Next Level
Everything He Thought He Knew is a complete rewrite of Freestyle Love that has been through two rounds of vigorous editing by Dave Taylor of thEditors.com. I am eternally grateful for his insights and wisdom.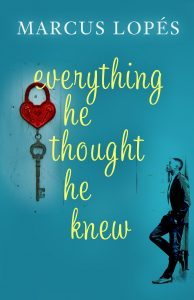 Throughout my writing journey, I've often felt 'caught' (Caught was the original title of Freestyle Love before publication) between the life expected of me and the one I imagined. Malachi Bishop and Cole Malcolm may or may not be caught by something more sinister: the idea of true love and its sure path. Malachi, a writer and professor of creative writing, is a rigid — even awful — man paralyzed by a long-held grief knotted around his heart. He is, perhaps, not the most likeable protagonist, but it's my sincere hope that he is a real one. Cole, a successful management consultant, is older and unafraid of the things that love is all about. Everything He Thought He Knew tells a story of two men caught by love and betrayed by it. It is a journey of self-discovery that forces Malachi and Cole to confront their present and their past, bringing into question the larger fantasies of home and their place in the world.
Everything He Thought He Knew doesn't guarantee the normative happily ever after ending of the romance genre. My hope is that it transcends it.
Available on October 10, 2018, you can read the first chapter or pre-order your copy of Everything He Thought He Knew here.