If there is one thing in this life that we must do, it is this: Do What You Love!
Do What You Love is not just a trite adage. When used as a powerful guiding principle, it can transform your life. I know.
The Backstory
I spent a good chunk of my adult life running away from what I love, from who I am. I did what I was 'supposed' to do. I went to university, earned a degree and then found a job. I didn't exactly work in my field of study, which was French Literature. But living in Ottawa, the nation's capital, being bilingual made the search for decent work easier.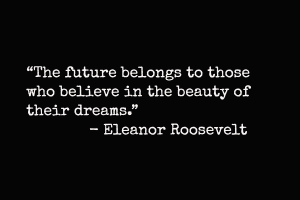 I worked in what was, for me, the grizzly world of nine to five. Policy Analyst. Executive Assistant. Proofreader. Program Coordinator. Project Administrator (Consultant). No matter how fancy the title or good the pay, boredom quickly set in. I never adjusted well (and I don't think I have yet) to doing the same tasks over and over again, in a tiny cubicle, with the same people. It didn't inspire.
Maybe, too, I didn't subscribe to the idea of the Canadian dream — owning a nice house, having lots of money, fame and recognition. I believed, and still do, that we should hard work, be determined and live a happy and fulfilled life. So, whenever the nine-to-five world became too 'restrictive,' I saw a simple cure: Change jobs. I did. Frequently. But it was never long before the excitement of the new job and work environment waned. Then I'd reach the point of loathing the work and taking regular 'mental health' days.
Diagnosing the Problem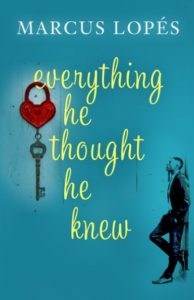 The problem was simple. When it came to Do What You Love, I was failing miserably. Well, I was and I wasn't.
I'm a writer. It's what drives me, gives me a reason to get out of bed. I'm always excited to begin each day by setting pen to the page as I write my Morning Pages. I really can't remember a time when I wasn't writing. But for a long time, I let myself be shamed out of writing. People — family, friends, colleagues — told me I'd never make it as a writer. That all artists were drug and/or alcohol addicts. Have it as a hobby on the side. Get a real job.
When I kept writing on the side and got a 'real job,' I was mis-er-able. Looking back at the three most difficult times in my life — when I was actually clinically depressed and on medication — I was barely writing. I was doubting my work, doubting my talent, doubting my dreams. I'd lost sight of what mattered … and that had to change.
The Transformation
In 2003, I stopped being ashamed of my writing dreams. I started to submit my work, and it was published. I made time for writing — before my soporific day job, during my lunch hour and before bed. Jobs came and went, but my writing held steady. That was when I noticed the shift. Making my writing a priority, I wasn't miserable. The good days were like being on the open water when it's smooth sailing, the winds are calm, and your destination is clearly in your sights. And on the bad days — when the tempest roared, and it felt like I had to fight for my very survival — writing took the pain away.
I still have a day job, but it's not nine to five. Do I love what I do as much as writing? Absolutely not. But I've found a way to 'love' it because it lets me do what I love. Write. If I'd been in any other job over the past five and a half years, it would have taken a lot longer to have my books published.
Do What You Love + Courage = Hope
Maybe you want to be the mayor of your city, found a non-profit that focuses on creativity for adolescents with mental health issues, open your own B&B… Whatever your dream, doing it takes courage. Taking that first step in the direction of your dream — despite the odds or what others say — gives you hope. Hope for today. Hope for tomorrow. Hope for the life you've always dreamed of living.
Let's make the choice to walk through life with our eyes wide open, with our hearts tuned to what makes them tick.
Are you doing what you love? Click Reply and let me know. I'd love to hear from you!