"Give every man thy ear, but few thy voice; take each man's censure, but reserve thy judgment. […] This above all: to thine own self be true, and it must follow, as the night the day, thou canst not then be false to any man." – Polonius, Hamlet, Act I, Scene III
As a writer, as an artist, it is an axiom that I take to heart: Know thyself.
And this is where I find myself, one more time getting to know myself. At the beginning.
Maybe not exactly at the beginning but somewhere in between. For this journey has been long and unscripted, helping me to grow into the man I've always dared to be. And the journey continues, propelling me forward so that I might, finally, see my worth. But for the moment, let's go back to the beginning.
My name is Marcus Lopés and I am a writer. I write because each morning when I awake, and at night when I lay my head down to sleep, writing is what becomes me. It quells within me, gnaws at my heart, enlivens my soul. I write because of the stories within me that I long to tell. I write because of the beauty that is this world. I write because of the ugliness that is this world and perhaps, with my words, I can challenge it. I write because I have a vision of today that may spillover into tomorrow. I write because it is the passion that consumes me. I write because writing is all of me. Writing is who I am.
For over twenty years, writing has been the constant in my life — my anchor and refuge. Writing, in its own way, has given me life.
And now …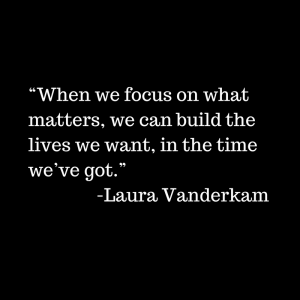 At the beginning of this year, I asked a question on Facebook. It was this: Who will you become in 2017? It was a question I was asking myself because I'd been feeling stuck, uncertain of the way forward and even feeling a little sorry for myself. It was a similar feeling I had in 2015 when I celebrated my 42nd birthday. What I thought back then was this:
Another year older. Another year gone by too quickly. Another year gone by without an offer of publication. Another year of formulaic rejections by e-mail and letter. In the days leading up to my birthday I could hear my inner critic laughing at me, saying, "What's the point?"
The point is this. There's nothing else in this life that gives me a greater sense of satisfaction than when I'm at the page creating memorable characters and weaving together intricate plots. Writing is the first thing that I do in the morning when I wake up. That pushed me to ask the question, Who will I become in 2017? And now the answer is clear: Extraordinary.
I don't mean extraordinary in the sense that my goal is to become some world-famous writer or YouTube sensation (but I suppose that could happen). I mean extraordinary in the sense that I'm going to do what so many people are afraid to do. I'm going to focus on what matters. For me, that is writing. In this day and age, I don't have to wait for one of the big publishing companies to accept my novel. If I'm willing to invest the time, energy and resources necessary to put together a great book, I can publish it myself. I don't have to be always waiting on someone else to recognize my worth. I know my worth. I see my worth. I'm willing to take a risk on myself because I believe in myself and my dreams.
That is why I'll soon be releasing my first self-published novel, The Flowers Need Watering.
So I welcome you this day to be a part of my journey. This isn't about becoming a bestselling author or being nominated for literary awards … This is about sharing my passion with the world because each and every day I am doing what I love.
I love how Laura Vanderkam put it in her TED Talk, "How to Gain Control of Your Free Time": "When we focus on what matters, we can build the lives we want, in the time we've got."
That's what I'm trying to do.
Are you willing to build the life you want in the time that you've got?