Something happened last week that I'm not proud of. Maybe I'm overreacting. I just like things done a certain way, set high expectations for myself, and am, undoubtedly, my worst critic. I'm a perfectionist. I thought that was a good thing. Now, I'm not so sure.
A Little Context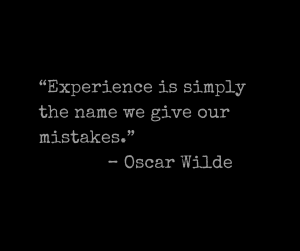 This year, I've been focusing on becoming the best version of myself. I've devoured Jack Canfield's The Success Principles, and Brendon Burchard's The Charge, High Performance Habits, The Millionaire Messenger, Life's Golden Ticket and The Motivation Manifesto. And I've been learning more about book marketing and promotion.
And last week, I attended one of the best webinars on e-mail marketing hosted by Isa Adney from ConvertKit, who got me pumped to engage more thoughtfully, and more often, with everyone subscribed to my mailing list (Thank You!). The day after the webinar, referencing my notes, I got to work. I wrote the e-mails I'd send to new subscribers, organized them in what's called a sequence (automated delivery) and pressed 'Save.' An hour later, replies to one of those e-mails it my inbox. That's when I realized I'd screwed up.
Getting Caught Up in the Rush
I'd feared e-mailing subscribers for years, not wanting to annoy them or clutter their inboxes. Terrified they'd unsubscribe. But in my excitement to set up these new e-mails, I was rushing. Worse even, I wasn't paying close enough attention to what I was doing and skipped a step. I forgot to add the filter preventing the e-mails from being sent to existing subscribers.
So, they got it. And I'm sorry.
Learning from Mistakes
I couldn't believe I'd made such a stupid, silly mistake. I wanted to crawl into a hole and hide. But I know one thing for sure: it won't happen again.
I made a mistake. And often, mistakes are great teachers. I like how Oscar Wilde put it: "Experience is simply the name we give our mistakes."
What mistake have you made recently and how did you fix it? Click Reply or leave a comment in the section below. I'd love to hear from you!