Growing up, I attended church faithfully every Sunday. It was something we did as a family, (and the rule in our house). While I sat in abject boredom during the sermons, I loved it when the congregation sang the hymns or the choir performed. I'd belt out the words or ad lib during those old-time, gospel spirituals that had everyone standing on their feet and clapping to the beat. We were black and Baptist, and carrying on the traditions of our ancestors. The music seemed to uplift the soul, make a believer out of a non-believer.
One of those old-time, gospel spirituals is "You Got to Move":
You got to move
Yes, you got to move
When my Lord speaks
You got to move
You got to move
Yes, you got to move
When my Lord speaks
You got to move
Why You've Got to Move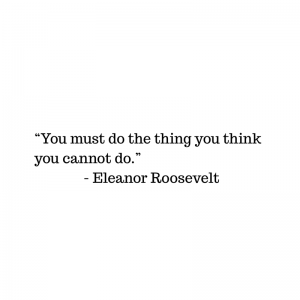 A song that goes waaaay back, it didn't come up in a Google search (believe me, I tried!). But it popped into my head recently during a run. I'm not getting all religious on you here. But sometimes when we're working on a dream or goal, we stall. Doubt creeps in, telling us we're not good enough. We resist, checking our e-mail or counting the 'Likes' on our last Facebook post. We're making progress on everything else but our dream. That's the moment you got to move.
That little thing gnawing at your heart? It's your dream calling, speaking to you, asking, "Where are you? Why have you abandoned me?" All you have to do is show up and take one small action to move it forward. And you'll be surprised. The momentum will keep you there, help get you back on track.
Believe Me, it Works!
Last week, working on the rewrite of my novel, I'd also been testing different marketing strategies for my current books. Seeing the mediocre results, some mornings it was hard sitting down to write. Doubt pinned me down. I'd look at the manuscript pages spread out on my desk and then unload the dishwasher, check my e-mail or search for a dinner recipe in one of my numerous cookbooks. Anything to put off writing.
But when I finally picked up my pen and wrote that first sentence of the day, there was a shift. I remembered why I do what I do: writing, I hope to inspire and make a difference in the world in some small way. I can't do that if I don't show up daily and do the work. Pumped, I wanted to — but didn't — call in sick to my day job.
Just Hold On
Some days you're not going to feel like working on your novel, practicing your scales or fine-tuning your sales pitch. But if you're going to succeed, you got to move.
Better still, we must, as Eleanor Roosevelt encouraged, "[…] do the thing you think you cannot do."
What is one thing you would do if you if you didn't have to worry about time or money? Click Reply or leave a comment in the section below. I'd love to hear from you!