For a lot of students, this is their first week back to school after the summer break. Back to early morning alarms buzzing. Back to scrambling out the door to catch the bus. Yes, back to making up excuses as to why homework isn't done. While it's been twenty years (now I feel old) since I left university, this is the time of year I get back to basics.
A Matter of Routine
I'm chasing down big dreams: Writing and publishing another novel. Training for my first full marathon (42 km) that's now less than seven weeks away. Living my truth every day. To do these things — and succeed — I need structure and routine, especially as I start the day. It means getting back to basics, and here's what that currently looks like:
4:00 – 4:20: Stumble out of bed
4:30 – 5:15: Write Morning Pages
5:15 – 6:40: Run (sometimes longer depending on the distance)
6:40 – 8:00: Writing/Recovery
8:00 – 8:45: Gym (usually 3 times a week)
But without that early morning program to ground me, I'm lost. It's like a caffeine fix. If I don't do it, then I'm grumpy and off-kilter, and definitely not pleasant to be around.
KISS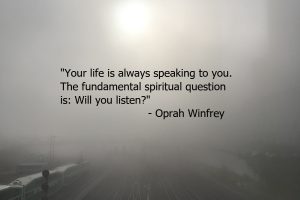 My grade ten chemistry teacher, Mr. McRae, always started and finished each of his lectures with KISS: Keep It Simple Stupid. Every time Mr. McRae used the acronym, reminding us that systems work best when they are kept simple, we'd roll our eyes and snicker. In my writing, marathon training and other life pursuits, today KISS is invaluable advice.
Back to Basics
Holding to my simple grid, I remain focused on my 'why' and am doing my best to live intentionally. It helps me to push through the fear, to not let doubt conquer me. Getting back to basics, I'm able to hear life speaking to me. And, more importantly, I'm willing to listen.
Do you have a morning/daily routine that anchors your day? Is there one thing you must do every day? Click Reply to let me know. I'd love to hear from you!