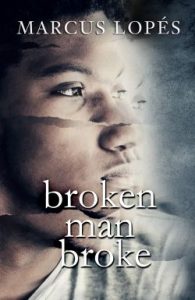 Growing up isn't easy. And Scott Davenport must choose: live his life or run away from it?
Raw and rich in emotion, Broken Man Broke is a thought-provoking coming-of-age story about identity, belonging, and purpose. Lopés reminds us that not everyone sees us for who we are and that sometimes — amid the chaos threatening to destroy us — we're not sure who we are or what we stand for.
A powerful coming-of-age story coming November 21, 2019. Pre-order today!
---
What would you do if you were given a 5% chance of ever walking again?
Some people might give up. Rob MacDonald proved the odds wrong.
I met Rob last Saturday (19 October 2019) after participating in the International Friendship Run at the Running, Health & Fitness Expo that was part of the weekend events for the Scotiabank Toronto Waterfront Marathon. When I'd signed up for the race in July, it was to check off another item from my bucket list. I never liked fundraising or asking people for money. In the past, if I had to fundraise, I'd set a goal that — outside of a few donations — I could cover personally. So, my plan for the Toronto marathon was to donate to a couple of charities, but not run for a team.
That all changed the day before the race when I met Rob. Here was a guy, who been given a 5% chance of ever walking again, about to run his second full marathon. Inspiring. Motivating. Empowering. I decided to join 'Team I Will.' The Toronto Rehab Foundation gave Rob a second chance. I'd love for you to learn more about Rob's a story and how you can help. Read more here.
Making it Personal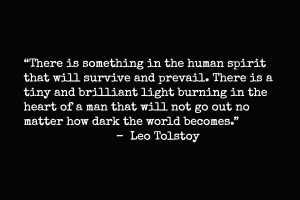 I was in university when my grandmother was rushed to the hospital. She was in her mid-seventies (75 or 76) and had to have her leg amputated due to diabetes. The doctors weren't convinced she'd make it off the operating table. But she did. I believe partly because of her unwavering faith, partly because she had a strong will to live. I spent time with her every day for the four months of rehab that got her out of the hospital. The dedication, training and encouragement from her rehab team gave her a second chance. While she chose not to walk with a prosthetic leg, she was still an active and outgoing person with a positive attitude. She knew the power of 'I Will,' and showed me I could do whatever I set my mind to with will and determination.
Getting it Together
I spent fifteen weeks training for the Toronto Waterfront Marathon. The power of 'I Will' was never more present on those mornings when, at 5:15 am, I'd set out for a 30 km run. Or when it was raining. Or when, with the humidity, it was close to 38°C. Some runs were a struggle, but I told myself I could do it, to keep on keeping on.
On race day, I was excited, confident and nervous. Would my training pay off? I worried about tapering in the last few weeks because I wasn't sure how not running as much would help. Could I really run 42.2 km? The most distance I'd covered during training was 37 km, and that run hurt. What if I got injured during the race? Would it sideline me? I didn't want to be the person you sometimes see being treated by medics along the race route.
This was my first full marathon; I'd last run a half-marathon in 2010. When I registered for the race, I had to pick a finishing time so I'd start in the right corral. I arbitrarily picked 3:50. I had a three-tiered goal: 1) Finish, 2) Run the 42.2 km in under four hours, and 3) Aim to finish in 3:50. The more I trained, and after I'd joined a running group, the more I came to doubt myself. Seasoned marathoners hinted my goal was ambitious for a first-timer. Others readily shared horror stories of how their friends trained and trained, and then injured themselves two days before a race. I started to doubt myself. But during my runs, I told myself, 'I will do this. I can do this. I won't allow anyone else to limit what I can and cannot do.'
The Power of 'I Will'
The gun went off and I started to run. For the first ten kilometres, I stayed with the pacer who'd get us across the finish line in three hours and fifty minutes before pulling ahead slightly. Maybe it was that race-day high, but I wondered if I could even come in a little under of my 3:50 goal. Even with my training, there were times during the race when I struggled. I reminded myself that just getting across the finish line was a win. And I had a moment, around the 32 km mark, when I wasn't sure I could do it. That was when I started repeating to myself, "I will do this." And at that point, the pain in my right foot hurt so much I wanted to stop. Every time my foot hit the asphalt, the pain shot through me. But I pushed on and said, "I will do this. There is no pain, only joy. Marcus, you've got this."
And I did do it. I crossed the finish line, completing the race in 3:49:18.
As Rob told Team I Will at the post-race celebration, 'I will…' can carry you through any goal — physical, creative, professional — that you set out to achieve. Let 'I Will' be your mantra. Let it help you become the best version of yourself.
Are you struggling to achieve a certain goal? Can you take one action right now that would move you and your goal forward? What is it? Click Reply to let me know. I love hearing from you!