Everywhere we turn, technology rules our lives. An exaggeration? Maybe. Most of us have a smartphone — iPhone, Android — that, if we were to lose it, we'd panic. Have a heart attack, even. Life would be over. Because the phone is our life. Photos. Banking. Calendar. Transportation. Social Media. Books. So many apps to run our lives, hold chaos and disruption at bay. And some days, you could say we're held hostage by them.
Take a moment to think about how much of our lives we give over to technology. Apps like PC Optimum send us offers based on our shopping habits. Amazon analyzes our browsing habits and recommends products accordingly. Some apps know more about ourselves and our lives than we do, or so it seems.
Running and Technology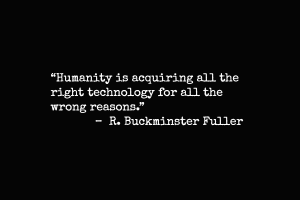 I've been running since January 2008. When I started, I used the app Map My Run until I ran into constant problems: inaccurate pace time, miscalculated distances, weird route tracking (some routes looked like a Jackson Pollock painting). I thought those issues were behind me when I switched to the Nike + Run Club app. But a few weeks ago, the Nike app crapped out on me.
I run the same 10k route repeatedly. Sometimes a little faster, sometimes a little slower, but my average pace is never more that 5:30. I know when I'm performing well and when it's a struggle (when my leg muscles burn with each step, I'm struggling). But when the Nike app had my pace at 5:47 (even after sprinting the last 3k), I knew something was off. Not just that, either. By the time I reached the front door of my condo building, I still hadn't — according to the app — run 10k. WTF?
Beyond Frustration
I searched the internet for a fix, hoping to find some way to calibrate the app. Powering down my phone. Uninstalling and then reinstalling the app. Still, the problems persisted. Reading through a lot of comments, I saw a common viewpoint. People are reluctant about switching from one activity app to another because of how much data they've accrued on their training performance. Frustrated (pissed off, actually), I didn't care anymore about the statistics. I was done. Goodbye Nike + Run Club. No more being held hostage to the app.
Or, so I thought…
The 'Addiction'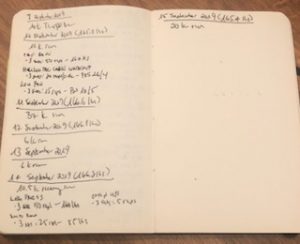 What makes the Nike + Run Club (or any activity app you've been using a long time) so 'addictive' is its awards. You get awards for completing the 15k weekly challenge, and the 50k and 100k monthly challenges. Achieve a personal best? You get an award. Run three, five or seven times in a week? "You're on fire," you're told. It's a great motivator, helps you stay focused on your goals.
When it works.
I'm training for the Toronto Scotiabank Waterfront Marathon in October. Knowing my pace is important to see how I'm doing and where I need to improve, especially during my long runs of 30-plus kilometres. Frustrated with Nike, I downloaded Strava, which one of my colleagues raved about. And as the old saying goes … "life isn't always greener on the other side." My experience with Strava was far from great. It didn't work any better, had a much 'clumsier' interface, and the features I enjoyed for free with Nike came at an additional cost.
Held Hostage
So, I'm still with Nike. After a few frustrating weeks, the app self-corrected and now functions normally again. But at the end of the day, running for me is about staying fit, and living an active and healthy lifestyle. The only 'data' I need is the proof that I'm showing up every day to do the work.
I'm a big fan of technology. I love that, in a lot of areas, it's making our lives easier. But I won't be held hostage by it.
Have you ever lost, or thought you lost, your phone? How did that make you feel (I almost cried when it happened to me)? Click Reply to let me know. I love hearing from you!