I have a confession. Lately, I've been a hot mess. I'd hope that 'going off the grid' would help me focus, let me work on the things that I thought mattered most. And, so far, that's been kind of true. Except for those five days in January when I had the stomach flu, I've met or exceeded my goal of running 50 km a week. I made steady progress on two writing projects. Stuck to my plan of spending less time on social media and, as a result, reduced my screen time and how often I reached for my cell phone.
But…
I'm a Hot Mess
I wasn't satisfied with my progress. There were, still, too many days when other distractions crept in and stole the show. Picking up my post-run latte, I'd open the Starbucks app and see a new promotion to earn an extra 150 stars if I stopped in after 2:00 pm. Sure enough, at 2:01 I was leaving the condo for a drink I did not need. In the middle of editing, a flash to have burgers for dinner meant — right then — a trip to grocery story for buns. Watching an episode of Amazon's Hunters during my lunch break easily turned into a binge-watching session (it's that good!).
Dirty Little Secrets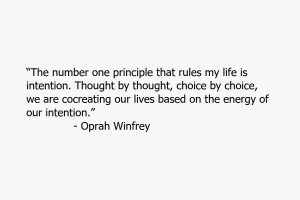 Holed up in my London hotel room at the beginning of the month, I reviewed my goals for February — what I had completed and what I hadn't. And I got mad. Mad! At myself. I was a hot mess because, when I was honest with myself, I wasn't acting with intention. In fact, and despite what I wanted to believe, I'd been operating on autopilot mode. How many hours had I wasted watching reruns of Anger Management and The Shield? Too embarrassed to admit. How often had I thought about cleaning up my desk (it's a perpetual disaster zone), but never took action? Hint: it still looks like it's been hit by an atom bomb. How many times, twenty or thirty minutes into a writing session, had I been distracted by the clothes piled high in the laundry hamper or forgetting to turn on the dishwasher, and stopped writing to tackle them? Honestly, let's not go there.
Here's the thing… Every time I let distractions win, I never got my focus back. Over and over again, I lost the day to countless other tasks and errands that took me away from my focused and best work. The end result? Me constantly feeling unfulfilled, bitter and frustrated that I wasn't doing more.
Dah!
Something had to change. And at first, I wasn't sure what to do. Then, opening my phone to play 'Wordscapes' — and to again give in to distraction — my focus landed on the icon of the Flexday app I'd downloaded in January. If you haven't heard of Flexday, it's a service that offers workspaces in restaurants, retail and hotels for drop-in productivity. Time to finally try it out (you receive one free pass when you sign up), so I headed to one of the participating restaurants in my neighbourhood. On that first day, I spent from 9:00 am to 3:00 pm working on the rewrite of my novel. With no laundry or TV or dirty dishes to distract me, I'd made more progress on my rewrite in those six hours than I had in the previous three weeks. And before I packed everything up for the day, I signed up for Flexday's Core Pass (monthly subscription) that gives me access to 30-plus core workspaces. And here's the best part. By the end of the week and after only four visits, I'd completed the rewrite of my novel.
I realized that the main distraction in my life wasn't the laundry or dishes or even my cluttered desk. It was my condo. Sharing seven hundred square feet with my partner, and wanting it to be both a refuge from the world and a workspace wasn't working for me. Not anymore. If I wanted to do focused work and make real progress on the projects that matter most to me, I had to physically remove myself from that space. At least for now. And it's working. (I'm writing this blog post from the restaurant Marben, which, here in Toronto, is the Flagship Flexday Workspace.)
One Day at a Time
I no longer feel like I'm a hot mess. One day at a time, I'm intentionally curating the life I imagine for myself. And better still, I'm staying focused on what matters most. Writing in an environment, where I'm surrounded by other entrepreneurs and creatives who are upping their productivity game and taking advantage of these inspiring workspaces around the city, inspires. And just like it says on the Flexday website, it really does "beats working from home or the coffee shop."
Are you being intentional about how you spend your time? Are you curating the life you imagine for yourself? Click Reply to let me know. I love hearing from you!