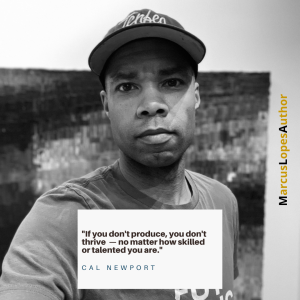 Day 1
As the end of March neared, I realized something: I wasn't where I wanted to be. Or, perhaps it was more so that in the first three months of 2022, I hadn't achieved what I'd set out to do. Somewhere, and somehow, along the way, I'd lost sight of my raison d'être. Not just in terms of my writing, but who I believed I could be/become.
Too many days unfocused. Too many days wondering in the hinterland of doubt and despair. Wondering more, 'What's the point?' instead of asking myself, 'What must I do to become the best version of myself and live my best life?'
And then came the realization, as I participated in a coaching session with Jeff Fajans, that the answer for the past three months was right in front of me. It always had been, but fear held me back from seeing it, from acknowledging it.
The answer, yes, was simple: Marcus, it's time to do the hardest thing and begin again. [Read more…] about Do the Hardest Thing: Begin Again