After taking the month of August off to 'rest and recharge,' I'm easing back into a routine of sorts. I've always thought of September (or autumn) as the beginning of my creative cycle. It's the time of year when I either start writing a new major work or begin rewriting a project that I've let rest for several months. And, usually, I bring boundless energy and enthusiasm to whatever I undertake. But this time, I'm coming at it all shaken and asking myself this: am I focused on what really matters?
Stopping Social Media from Stealing My Time
For me, taking time to rest means stepping back and slowing down, which is a real struggle at times. A big part of that is disconnecting from social media. In the early days of August, I tried not posting on Facebook, Instagram or Twitter, sending text messages, or frequently opening WhatsApp. And I did everything to avoid the negativity permeating the news cycle. To focus on what really matters (at the time, that was preparing for the release of my next book later this year), it was imperative to keep distractions at bay.
When I try to rest or take a time out, I often think about something Alexis Ohanian said: "It takes discipline not to let social media steal your time." So, as I've often done over the past couple of years, I went off the grid. Partially, anyway. In a way, I cut myself off from the world and all the noise. Because I've learned that that's the best way for me to refocus and re-energize.
Coming Up for Air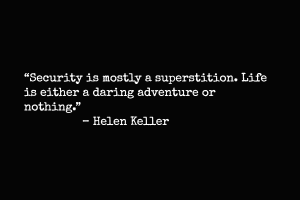 On 20 August, I finally came up for air and started checking in with some of the people closest to me. I'd sent a text message to a good friend to wish her young daughter a happy belated birthday (I'm horrible remembering birthdays). The message that came back seemed uncharacteristic of her, wondering if I'd checked Facebook Messenger recently. I hadn't. It's an app I open maybe three times a year (a reflection of my love-hate relationship with social media). So, I logged in and…
I had one unread message, sent ten days earlier, by my friend's husband advising that she'd been medevacked to Edmonton. The diagnosis? Brain cancer. The news left me spinning for days. Couldn't sleep. Couldn't focus. Didn't want to believe that it was real. Because my friend is forty-five years old and a mother of two young children. And because she's more than just a friend. She's like a sister who has been, along with her spouse, there for me in good times and bad. A source of strength, a refuge, and an inspiration.
Fighting for What Really Matters
My friend is a fighter. She'll do everything to get her health back. And she's not alone. Her family and friends are there to support her (although COVID-19 presents some challenges). But the news of her illness reminded me that life can change on a dime. And if we aren't already, we need to fight for what really matters to us in life. Maybe it's taking that first step towards pursuing our dreams. Or supporting the fight for social and racial injustice. Maybe it's finding a way to support a local charity. Whatever it is, now's the time to step out on faith and take a stand. Because we don't know what tomorrow has in store for us.
Doing nothing shouldn't be an option. Helen Keller was right: "Security is mostly a superstition. Life is either a daring adventure or nothing."
Now's the time to stand up for what really matters. So, ask yourself this: Are you ready?