2020 is over. But the gift it gave us — COVID-19 — continues to impact millions around the world. Here in Ontario, we entered a province-wide lockdown on 26 December 2020. The City of Toronto has been locked down since 23 November 2020. Tough days are still ahead, but we will, together, weather this storm. I'm still hanging on to hope because, in the words of Desmond Tutu: "Hope is being able to see that there is light despite all the darkness."
The Year that was Imperfectly Perfect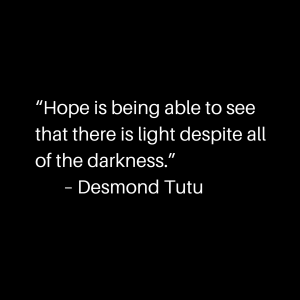 I will remember 2020 as a year that was imperfectly perfect.
As some of you know, before the first lockdown order was issued in Ontario back in March 2020, I had already planned to take an unpaid leave from my job. But before that happened, I was laid off. I saw that as life speaking to me because I wasn't happy in my work and knew something had to change. The pandemic didn't just force me to take a hard look at my life. It also gave me the opportunity to focus on what I'm most passionate about: writing, running, and food.
The Other Gifts 2020 Gave
The pandemic really did give me the opportunity to focus on what I love. Since March 2020, I've written four books (all first drafts) and published another, Everybody but Me. I explored my creativity in the kitchen (now duck confit is a household staple). Despite a few injuries, I ran 2,924 km (3.8% more than 2019). And in ways I hadn't expected, 2020 gave me an opportunity to help some of the most vulnerable in my community.
At the beginning of 2020, I had a different vision of how I'd wanted it to unfold. Somehow, it ended up being imperfectly perfect, letting me live my life's purpose and do what I feel called to do.
What will you remember most from 2020? How is 2021 starting off for you? Click Reply to let me know or post a comment below.