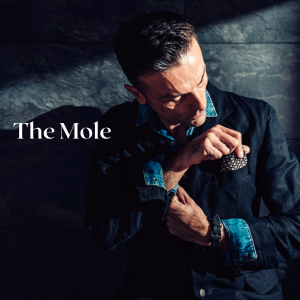 This is a continuation of 'The Squeeze'
Michael and Brian followed Josh down the hall towards the raspy voice barking orders. They entered a cozy room filled laptops, wall monitors, and other electronic equipment. It reminded him of the rooms at Agency headquarters adjacent to the holding cells and setup for surveillance. Alex, one of Coburg's security men whom they'd met earlier, was seated at the lone desk. He was simultaneously shouting into a radio and studying the six monitors streaming images of different parts of the estate. Inside and out.
"Do you see that?" Josh pointed at the top monitor on the right and the three shadowy figures on the screen. "We've got company. Most likely Clarke's men. At the moment, they're still on the street side of the north gate."
"Check out the other monitors," Brian said, panicked. "They're coming at us from all sides."
"It's my fault," Michael said askance. "I shouldn't have brought Sam here, but I didn't know where else to go. Thought I'd been careful."
"It's not your fault." Josh, shifting on his crutches, looked at Michael. "With Mr. Coburg in custody, it was just a matter of time before Clarke made his move. I already called in reinforcements as a precaution, but they won't be here for at least forty-five minutes."
"And it's just the five of us," Brian added.
"Plus the three guys walking the grounds," Alex said.
"I hope you're not including Sam in that count." Michael paused. "We only have to hold them off long enough for help to arrive."
Josh tapped Alex on the shoulder. "Tell the other guys to come in before they're taken out, then make sure all the doors are locked."
Alex grabbed the radio and left the room.
Michael turned to Josh. "I need you to keep Sam safe. Make sure he finishes the article. The sooner that's published, the sooner we hopefully end this."
"I'll keep Sam safe, but first…" Josh pivoted, unlocked the cabinet to his right and opened the doors, which revealed a cache of weapons. "Take what you need." Then he shuffled out of the room.
Michael stepped to the cabinet, took out a pair of night vision goggles and a Remington M24. "You up for this?"
"Of course," was Brian's steely reply, accepting the MP5 Michael handed to him. "I'm ready to get back to my normal life. With you."
"Then let's show these bastards they picked the wrong couple to mess with." Michael walked ahead of Brian towards the foyer, where they met up with Alex and the other three men. He looked at Alex and asked, "How many entry points are there to the house?"
"The front door, the French doors off the dining room and den," Alex confirmed. "Through the garage, plus the sliding doors in Mr. Coburg's office."
"That means we cover each entrance," Michael said.
"I don't like it," Brian chimed in. "Spreads us too thin."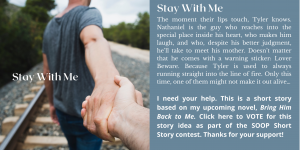 Suddenly, the clunky sound of metal scraping against metal thundered on all sides. Michael strode to the front door and opened it. Then he took a step back as a two-inch thick metal sheet slid downwards to the doorsill. After about five seconds, silence immured them.
"Lockdown mode," Josh announced when he appeared in the foyer. "Should have thought of it as soon as we spotted figures on the monitor. Damn pain medication is making me loopy."
"It buys us a little more time at least." Michael closed the door, then checked the time. They still had forty minutes before backup arrived. "Let's stay vigilant."
Alex and one of the other men headed upstairs while the other two disappeared down the corridor towards the east wing.
"Clarke's men outside isn't our only problem," Josh said. "Dan, Rick, and Cole were outside patrolling the grounds as usual. As soon as they were inside, Alex should have initiated the lockdown."
Michael glanced at Brian, then returned his gaze to Josh. "You're saying Clarke has infiltrated Coburg's security team."
"So…" Brian furled his eyebrows. "Alex is the mole?"
"I trust Alex with my life," Josh said emphatically. "We served together in Iraq. Nothing and no one in this world could make me think he's the mole. Sometimes he forgets. He was held captive for ten days and tortured to near death before we were able to rescue him."
Michael shrugged. "If not Alex, then —"
"I reviewed the security tapes," Josh interrupted. "Cole was near the north gate when he should have been patrolling the east and south perimeters."
"Where's Sam?" Michael asked, reaching for his gun.
"I set him up in the den," Josh said.
Michael looked at Brian. "You keep an eye on Sam. I'll take care of Cole."
"Let me come with you," Josh insisted. "I know Cole. If he is the mole, then I stand a better chance of getting him to talk."
"Fine." Michael walked ahead of Josh down the corridor, poking his head into every room. When he entered the security room, he found Cole seated at the desk in front of the monitors. "What are you doing here?"
Cole jumped out of his chair and spun around. "Sorry. On edge like everyone else."
"I'm not on edge," Michael said flatly. "And that doesn't answer the question."
"I just came to see if there's been any movement outside," Cole snapped. "And I don't report to you."
"You do report to me," Josh said when he shuffled into the room on his crutches. "Why were you at the north gate?"
"I, um…" Cole raised his gun. "Look, Josh, man, I respect you. I respect Mr. Coburg but…" His eyes were moist. "They took my nephew. If I don't help, they'll k-kill him."
Michael turned his body slightly to conceal the Glock in his hand. "Put the gun down, Cole. Nothing will happen to your nephew. I give you my word."
"I can't do that," Cole said defiantly. "If I don't retract the security shutters by ten thirty, they say they'll shoot my nephew."
Michael checked the time. Twelve minutes past ten. "Do you want your nephew to live?"
"Yes!" Cole barked. "He's my sister's only kid. He's all she has left."
"Then put down the gun and trust me," Michael ordered. "Because if you do what they say, we all die." As the stare-down continued, Michael pivoted again so Cole could see his gun. "Don't test me, Cole. I won't hesitate to shoot you."
Cole rolled his pursed lips, shifted his gaze between Michael and Josh, then slowly spun his weapon around and held it out.
"Keep it." Michael took his finger off the trigger. "Trust is a two-way street."
Cole holstered his gun. "Promise me … nothing's going to happen to my nephew."
"I promise," Michael said. A half-truth? An outright lie? "We'll get the bastards responsible."
Josh tapped Michael's arm, then pointed at his watch. "We're running out of time."
"Then let's see if we're ready to make our next move." Michael, heading towards the door, added, "Cole, stay here and monitor the grounds. If those men move even an inch, I want to hear about it."
Cole nodded. "Yes, sir."
"What can I do?" Josh asked.
At the doorway, Michael spun around and levelled his gaze at Josh. "Pray for a miracle…"