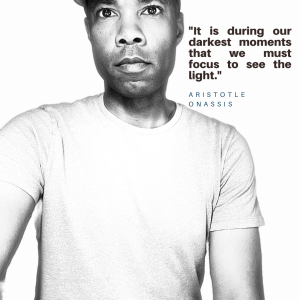 Part III: The Rules. More Rules.
Cut. It. Out. Often used as an admonishment by my mother when I was a kid and acting out, here I am referring to all the 'noise' in the world. The social media apps keeping us glued to our phones. Useless celebrity gossip. Narcissists. Anything, or anyone, holding us back from living an intentional, purpose-driven life. That might cause some to panic, but if we keep letting people and things distract us from living the purpose we desire for our lives, ask: To what end?
The Rules. More Rules.
I must decide (as you must, too) what I can live with — what I am comfortable leaving undone in this world. It took me too long to accept that I am a creator, and, consequently, I spent too many years [unhappily] chasing other people's versions of success and plans of what my life should look like. Now, leaning more into digital minimalism, I am [re-]taking control of my attention agenda, and my time, my life, my purpose. Yes, I am gleefully cutting out the 'noise' through my rules for a "philosophy of technology use."1  I outlined the first three rules in last week's post (see them here). Now let's take a look at the rest.
Limit streaming on Prime Video/Tubi to one movie or three episodes of a show on Saturday/Sunday. The evidence is clear that having the Prime Video and Tubi apps on my phone contributed to those days of high screen time. I would watch a movie while making bread, and again while preparing lunch or dinner. Just typing up a first draft? Sure, I told myself that it was okay to stream a movie in the background. But because my attention wasn't all-in on the task at hand, I often left out an ingredient from a recipe, or complete paragraphs from the document I was typing up (I do a lot of first drafts by hand). So, like other social media apps, I deleted Prime Video and Tubi from my phone.
That means that if I want to watch something, I have to turn on the TV, the noise from which — ironically — annoys me. And that is why, over the past few weeks, I have attempted to limit streaming activities to the weekend. The problem? Some nights I come home from work so exhausted that all I can do is drop onto the sofa and rewatch episodes of Two and a Half Men. I have been breaking the rule. Repeatedly.
I realized a more extreme solution was required. Although there are other consequences, I cancelled my membership to Amazon Prime, which then removes the benefit of Prime Video.
Check WhatsApp/iMessages once a day (Monday to Friday), between 7:00 and 7:30 pm. This is a new rule/habit that I have been testing. I have a small, close group of friends and family with whom I exchange text messages. While I endeavour, and prefer, to maintain live communication (phone, video chat, etc.), the goal of this rule is to avoid those sometimes never-ending, text-based conversations. The timing, between 7:00 and 7:30 pm, is practical as my friends and family are spread over four time zones. It is neither too early, nor too late, to reach people to coordinate a meeting or set up a time to talk live. It is also the time shortly after I arrive home from work and I can respond as I unpack my knapsack. To keep the text exchanges short, I quickly end the conversation with an apology saying I must eat dinner, prepare for the next day, and let myself unwind.
Embrace solitude. If there is one thing I value, potentially more than anything thing else, it is silence. And I am comfortable being on my own, left to my own devices. That is why, as an introvert and morning person, I am up well ahead of the sun. I make no apologies for quarantining myself during those early morning hours to write and step into myself. And unless it is an emergency or because of the demands of my work schedule, anyone who dares to interrupt risks having Hades's wrath unleashed on them. This is my time to 'meditate' through the writing of my Morning Pages, and to do deep work.
It was not always that way. I used to always have some type of noise playing in the background — music or the TV. I rationalized that that was okay when I was writing a first draft or scheduling social media posts. But even the low volume of the music or the glare of the TV was enough to catch my attention. I eventually realized that I needed silence to complete challenging tasks, like proofreading or editing, and turned the music and TV off. During the pandemic, I ordered noise]cancelling headsets just to block out the street noises and various sounds that echoed through the condo building. And it did not take long for my focus to deepen, my productivity to soar, and for me to make fewer mistakes.
A Glimpse into the Future…
Can these three rules (together with those outlined in last week's post) for a "philosophy of technology use" let me reclaim my time and my life? In next week's post, and the final in the 'On Becoming a Digital Minimalist' series, I'll try to answer that question.
1 Cal Newport, Digital Minimalism: Choosing a Focused Life in a Noisy World (New York: Penguin, 2019), 28.