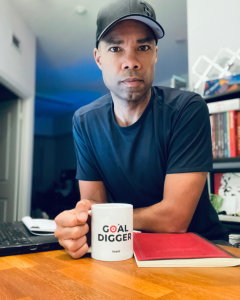 We survived the holiday season. It was, as usual, a quiet Christmas in my corner of the world. I haven't travelled over the Christmas period since 2019, when I was still working as a flight attendant. I'm not going to lie. I've been happy not to travel, this year especially as a massive storm system swept through the region wreaking havoc on the roads and causing days-long power outages in some areas. And with all the Christmas baking I did, let's just say there was no such thing as moderation. I ate every little Christmas cookie or dessert I could get my hands on. Now it's time to step up the workouts and the running.
Thanks for the Memories
It kind of felt like 2022 passed in a blur. While that seems 'tragic,' I'm happy that the year is done. As I mentioned in last month's e-mail, 2022 may not have been the year I had wanted it to be, but some good things did happen. And it's those good things I'll remember to help propel me and my goals forward in 2023.
Owning 2023
I'm going to be honest. I have a lot of sh*t to figure out in my life. There are only 216 days left until I turn fifty, and there are certain things I need to work on and change. That's going to mean that I'm not always going to be 'present.' It may take longer to reply to e-mails or text messages. I might miss birthdays and other special occasions. I might disappear and go into monk mode. And there will be no apologies for any of that. I need to own 2023 in my own way, and do what I need to do for me.
Let me leave you with this. One of the most troubling things that has stayed with me from 2022 is Russia's invasion of Ukraine. It is an ugly reminder of man's inhumanity to man. And while my hope is that Ukraine will be victorious in the fight for their sovereignty, independence, and democracy, it speaks to my larger hope and plea: that we will be kinder to each other. Some people, it seems, make it hard to be kind (I know from firsthand experience providing government services to the public), but if we can try, maybe we impact at least one person's life. Kindness does matter.